Concrete Moon House
Antonino Cardillo, Melbourne, 
The fifth architecture project of the Seven House for No One series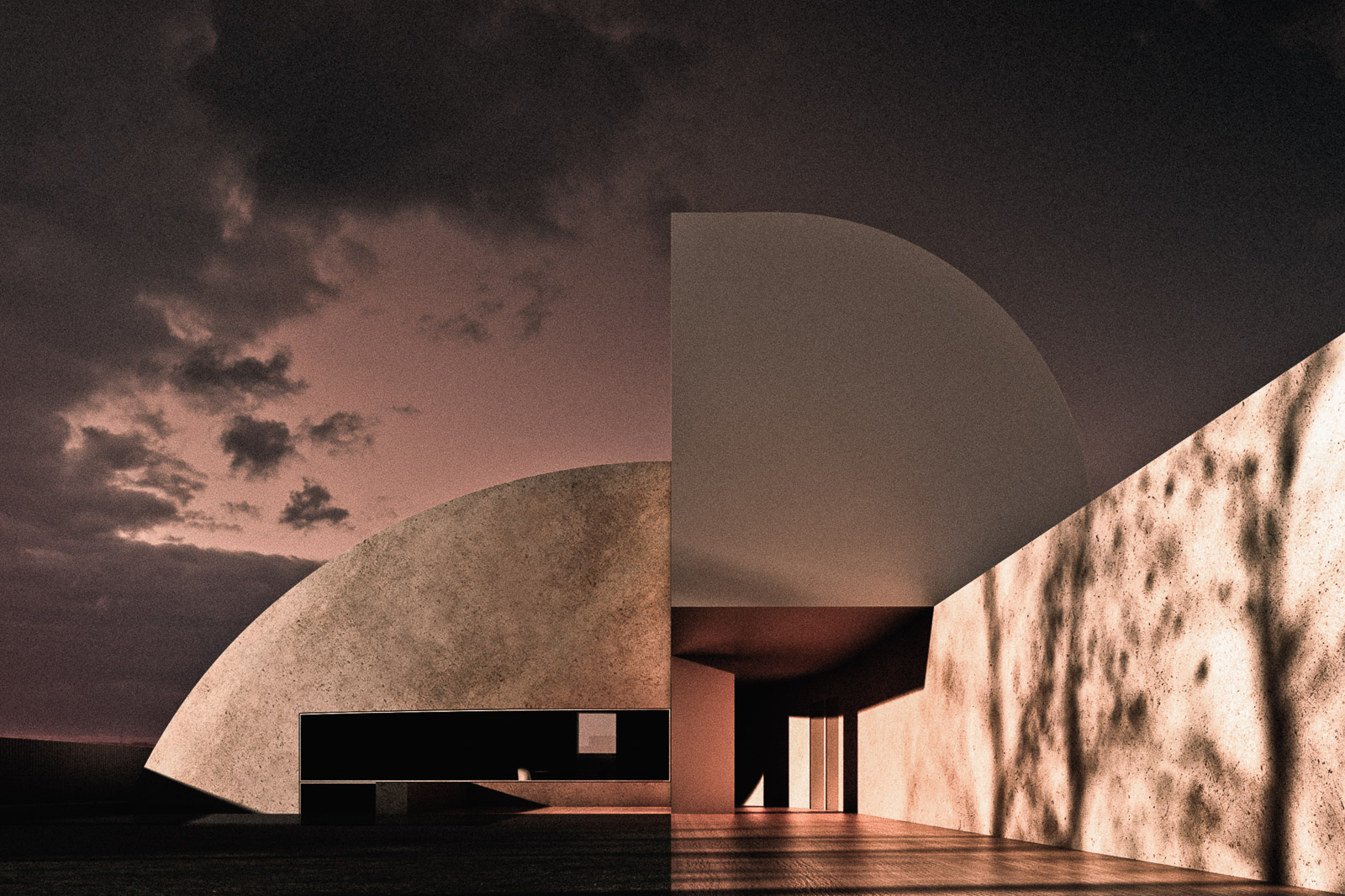 Secretly, everyone is attracted to what he is afraid of and sometimes fear reawakens desires that cannot be confessed. We remain perturbed, recognising that in remote parts of our interior universe resides an apparent otherness. We discover that the concepts of identity and difference are ambiguous, and often, paradoxically, difference becomes an instrument of investigation into our own identity. Two distinct parts of a dwelling here become a pretext for telling a story between two diverse formal identities. Designed for a suburb of Melbourne on a rectangular plot, in plan the house is in two parts. One public which in elevation looks like the upturned keel of a boat or a funny concrete moon that emerges from the pool in front, whose design is characterised by a deviation from the straight pathway. The other, private part takes the form of a long, narrow building set against the perimeter, which, through the progressive decomposition of its component parts, creates a portico open to the garden but closed to the car park. In being created in space, each of the two geometric identities retains an echo of a presumed common origin. Thus signs of one often appear in the other, though elaborated according to different processes. Though diverse, the elements have a relationship, and the sound of one resonates in the other; especially in the cave, where the achievement of this osmosis introduces doubt as to where identity finishes and where difference begins.
worldarchitecturenews.com , London, 20 Nov. 2009.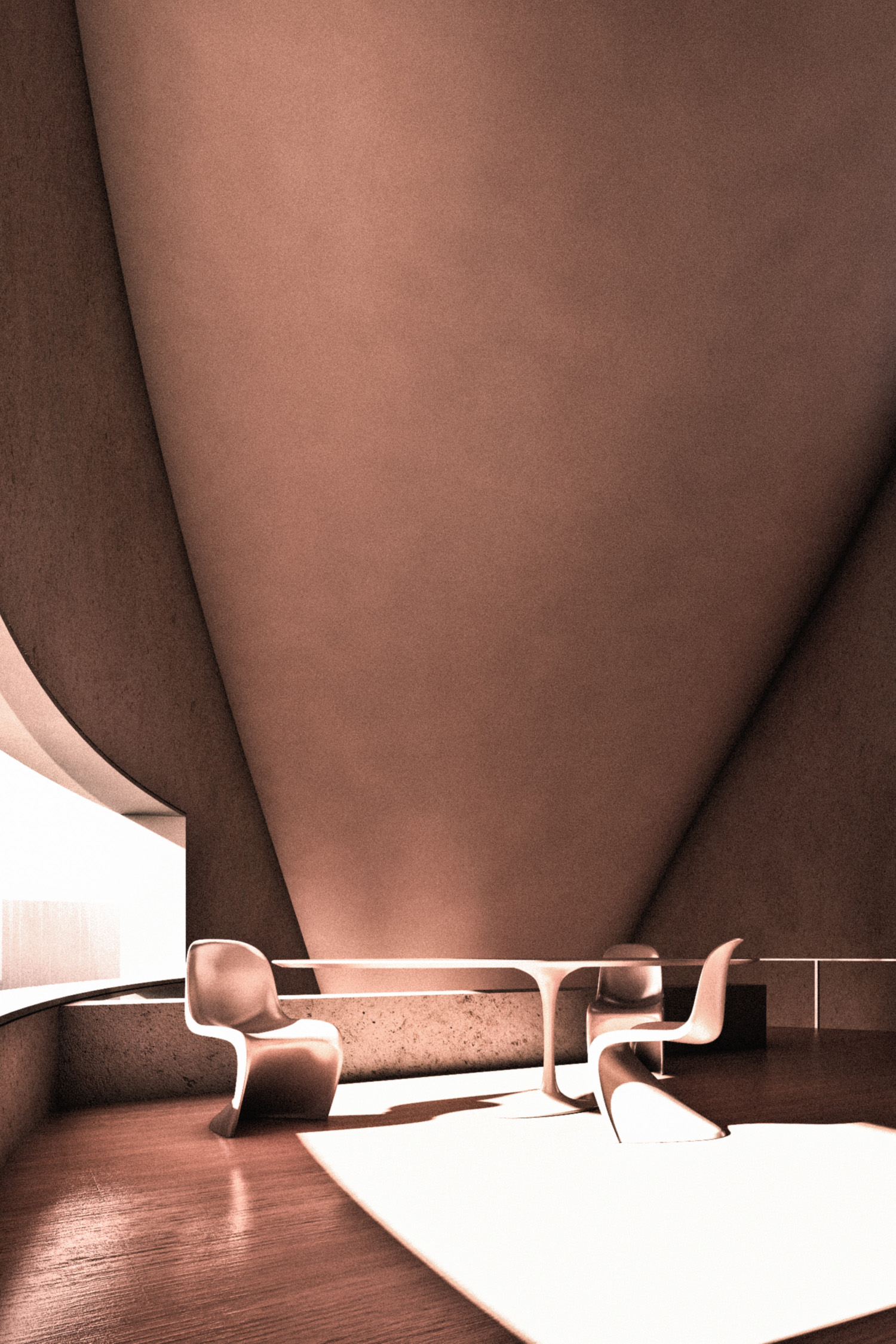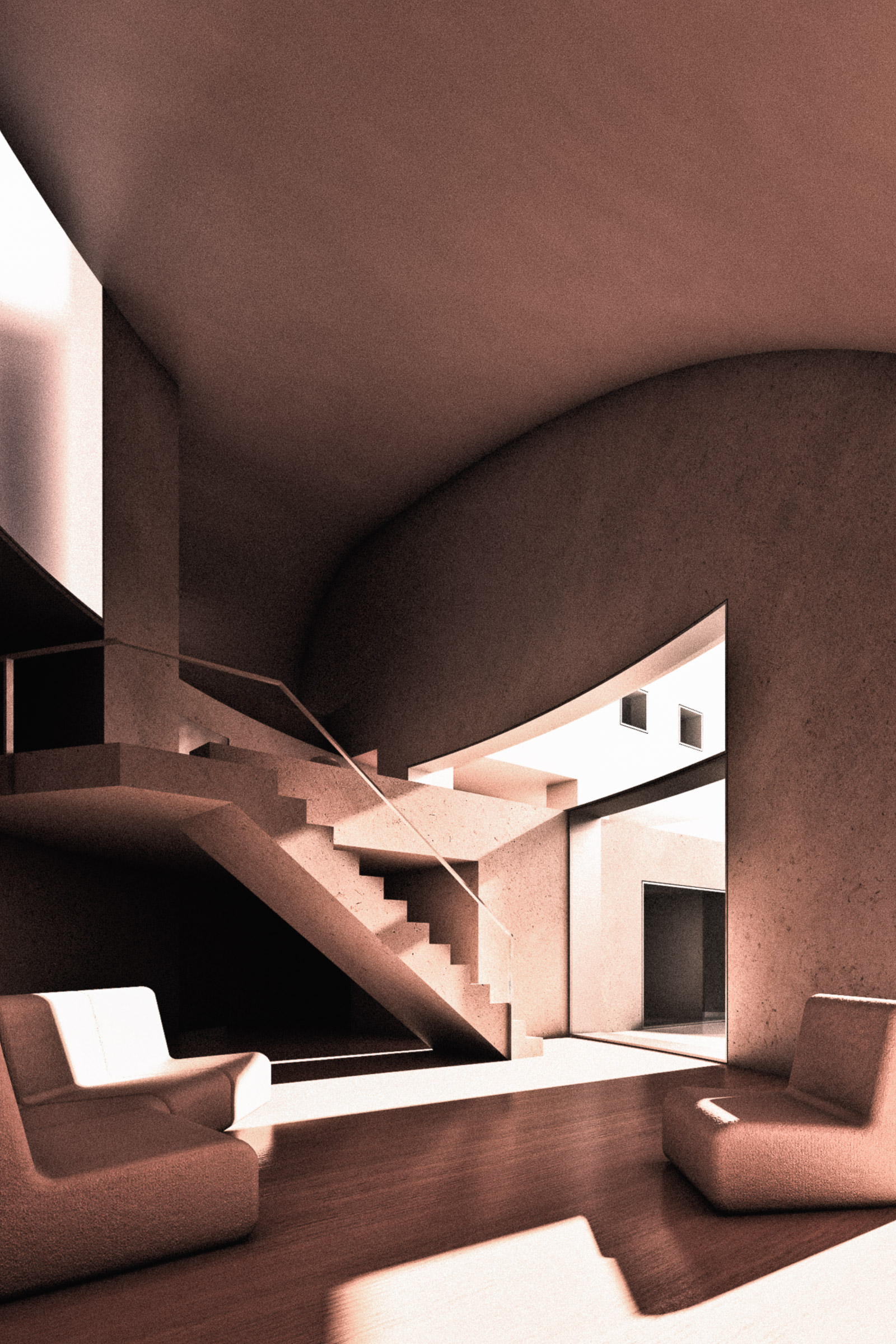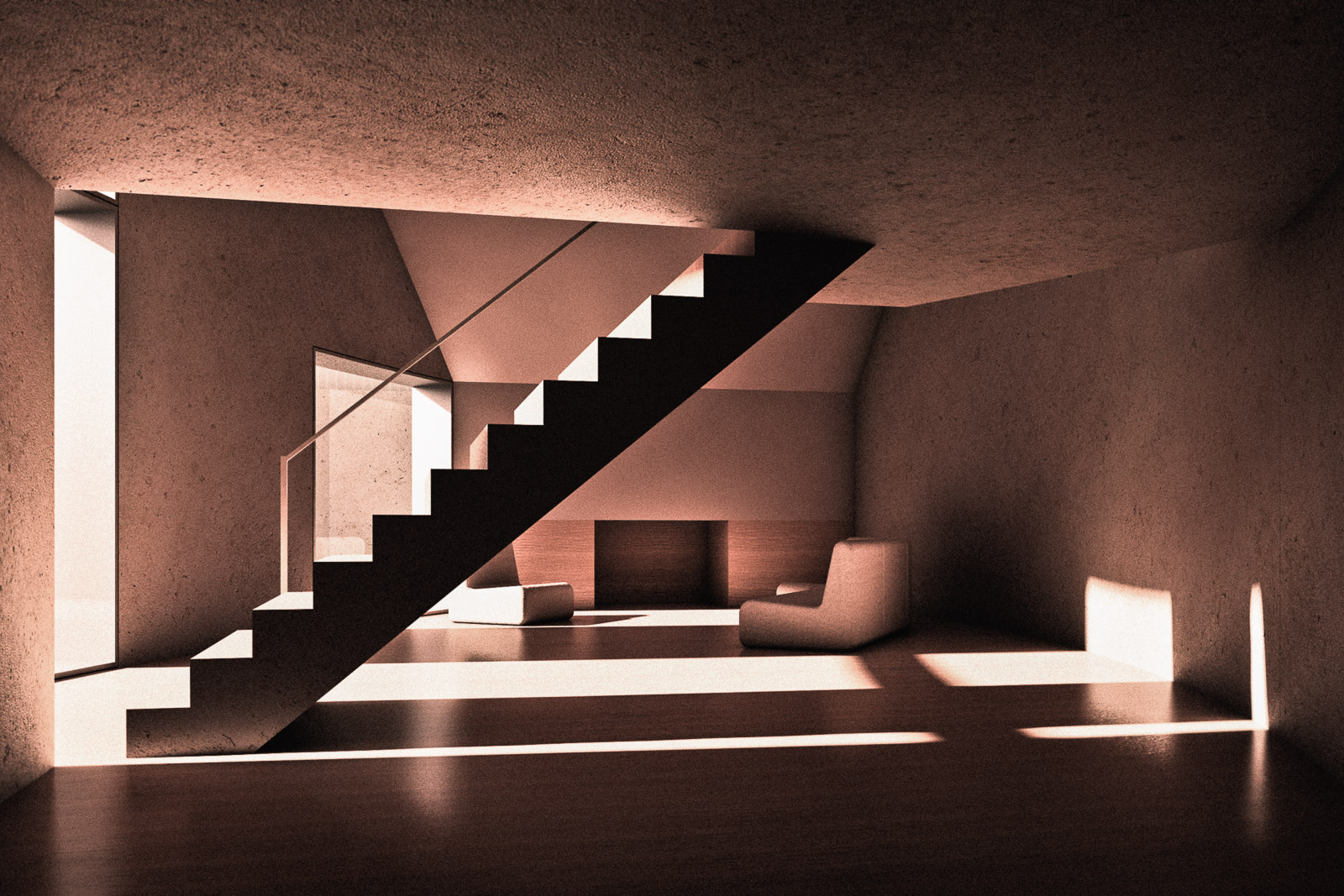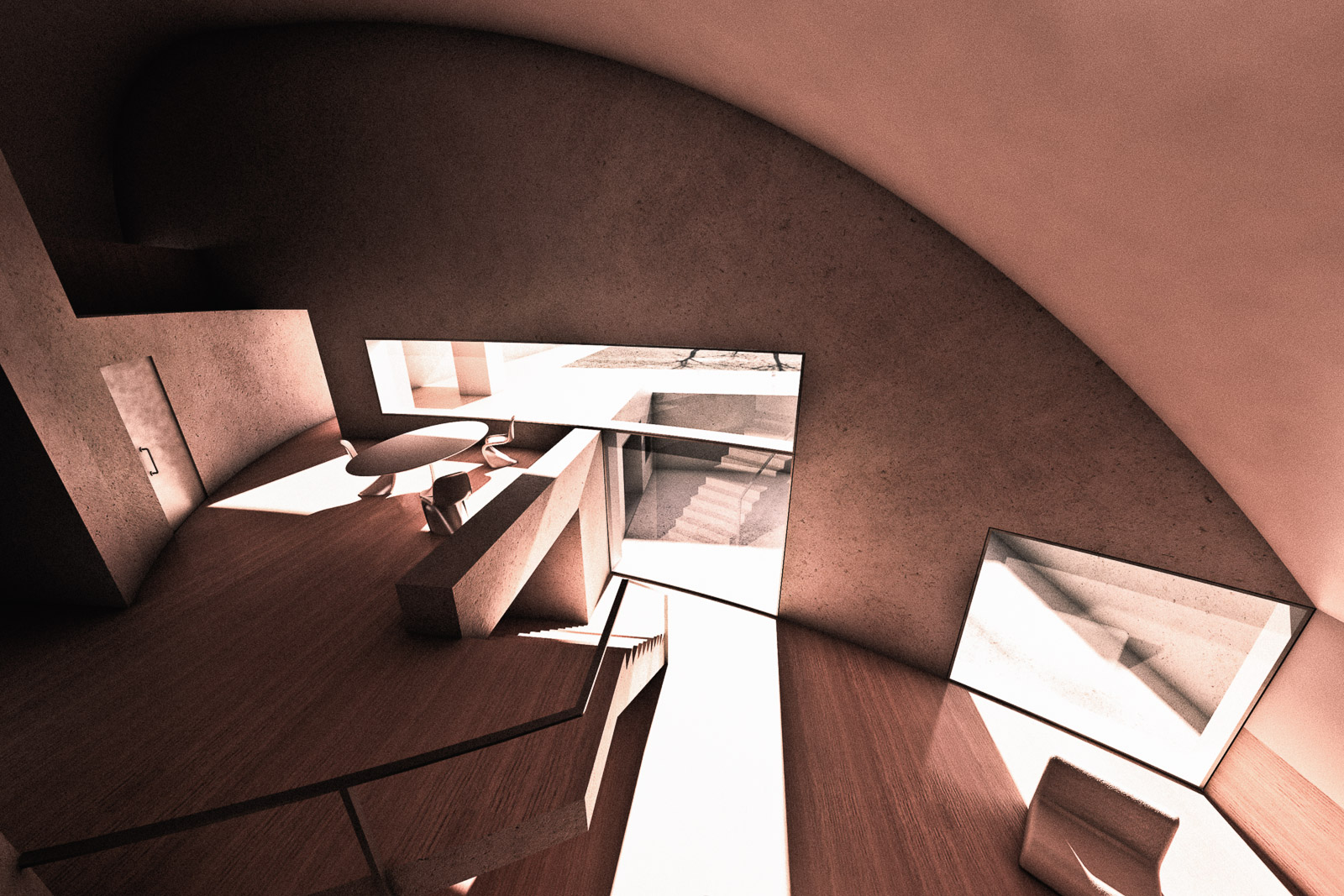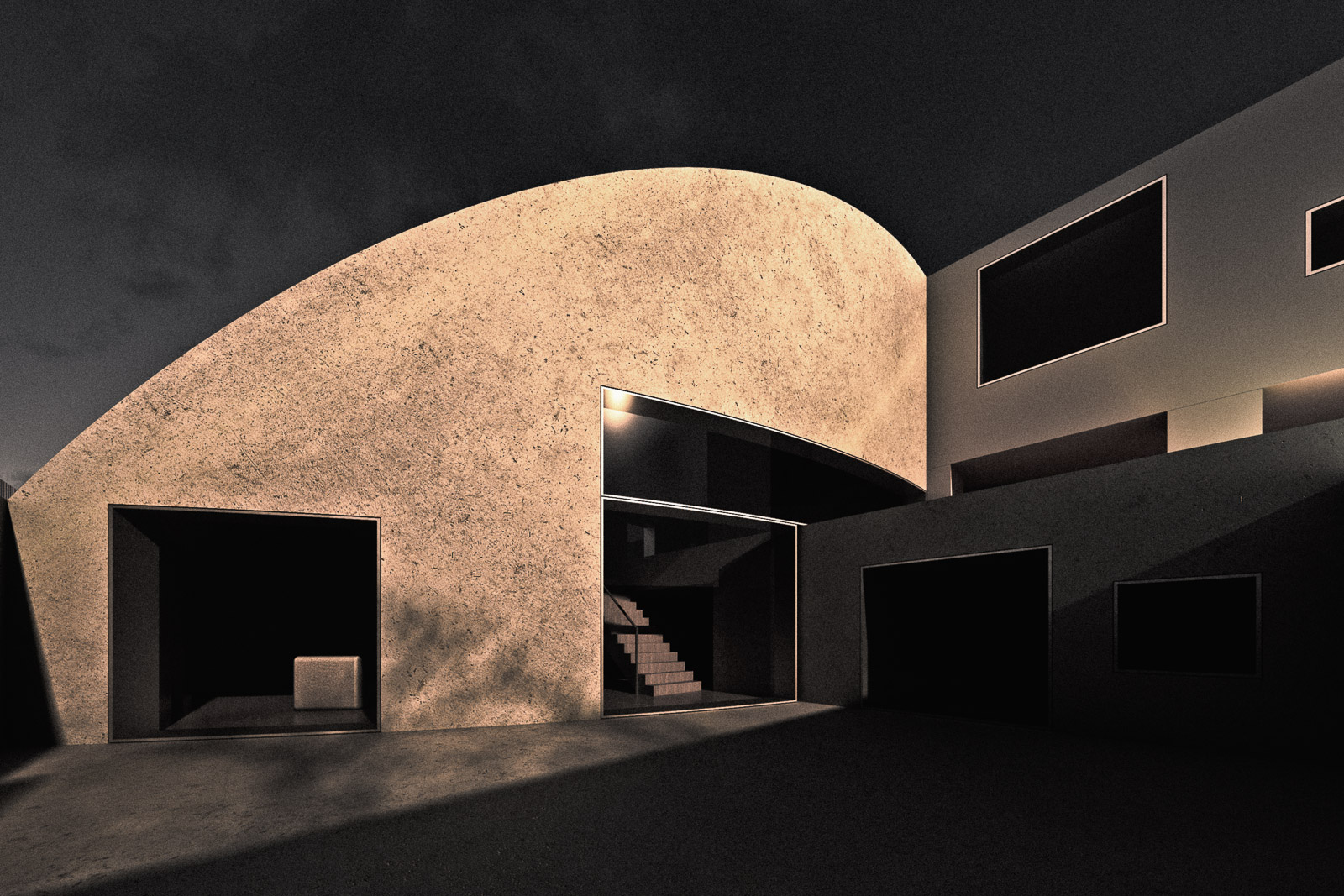 Data
Time: Sept.–Nov. 2008
Place: Kew, Melbourne, Australia
Area: 780 m² (three storeys)
Typology: semi-detached house
Credits
Architecture design: Antonino Cardillo
Clients: Livio and Nadia De Marchi
Translation: Charles Searson