The Inexact Quality
Antonino Cardillo, Takarazuka, 
Project for a two-level wooden residential building on a trapezoidal plot commissioned by construction company Nomura Koumuten overlooking Osaka Bay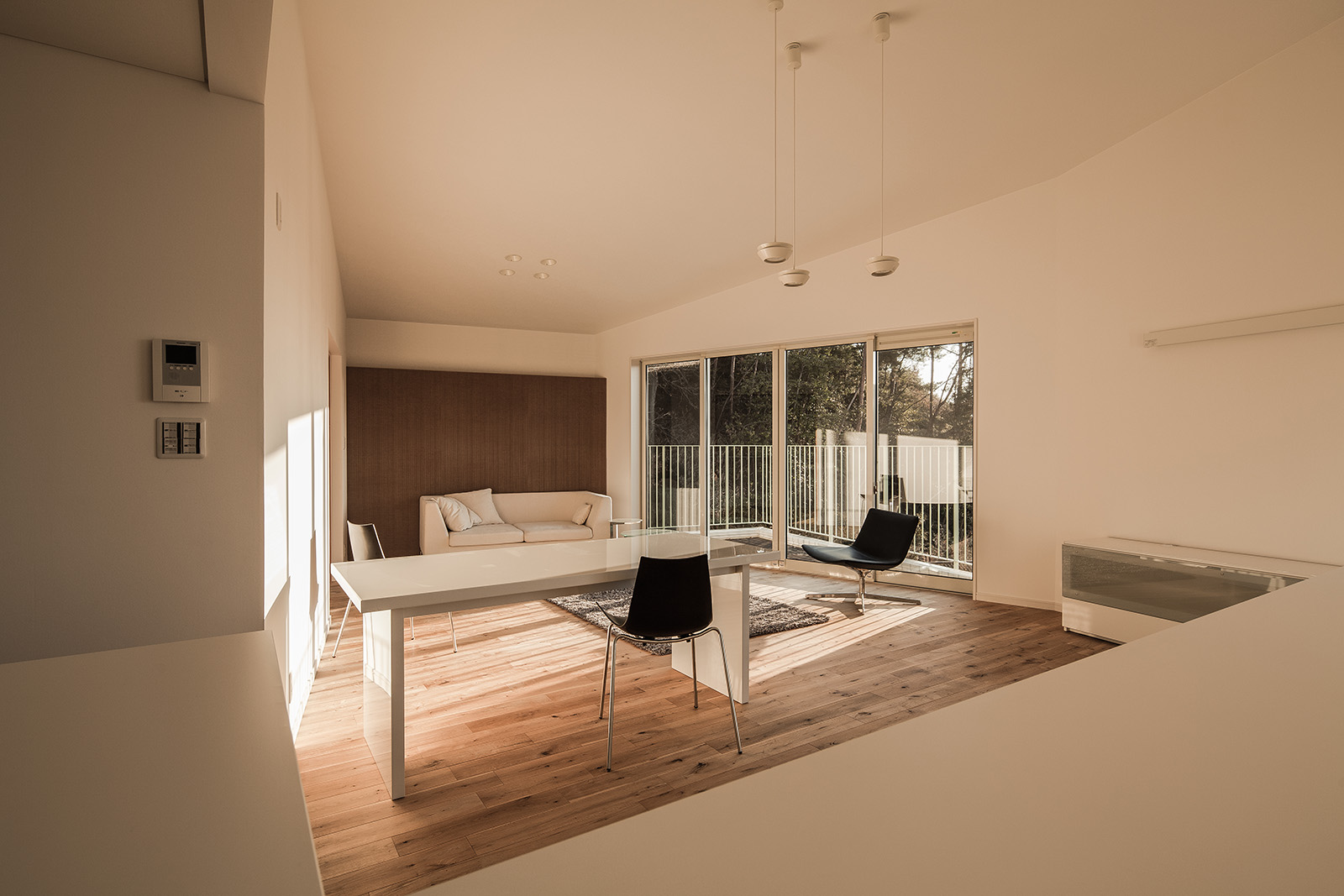 House on two levels of medium size built on a hill on a trapezoidal plot in Takarazuka, in the Hyogo Prefecture, overlooking Osaka bay. Timber structure, whitewashed walls, sloping pitched roof. Sleeping area on the ground floor —⁠ ⁠three bedrooms with bathroom and entrance hall genkan —⁠ ⁠and living area on the first floor —⁠ ⁠wc, kitchen, patio, dining area, sitting room and Japanese room washitsu. Formally, in plan, the two longer, non-parallel sides of the plot define two right-angled systems which find their formal connection on the third side, on the road, defining in elevation an incisive, faceted shape. Its diverse surfaces mutate the intensity of the light according to the incidence of the sun. Inside, on the first floor, a large polygonal living room with seven sides possesses the inexact quality of certain medieval Italian piazzas, on whose sides the openings —⁠ ⁠now windows, now doorways —⁠ ⁠describe multiple directions of aspect and travel. The irregularity of the geometry, therefore, crystallises in the shape a willingness for dialogue among the parts which make up the whole. Finally, at the rear, the narrow space created between the kitchen and the Japanese room picks out a small patio, whose windowed sides gather the afternoon diagonals of the sun on the tatami flooring of the Japanese room and reverberating blues inside the kitchen cavity. These two rooms give onto the living room through two low doorways cut into the white sketch of a high wall. Almost rationalised grottoes, these bedrooms made of independent light engage with the large polygonal room: dark and azure in the morning, light and warm in the afternoon.
worldarchitecturenews.com , London, 29 March 2011.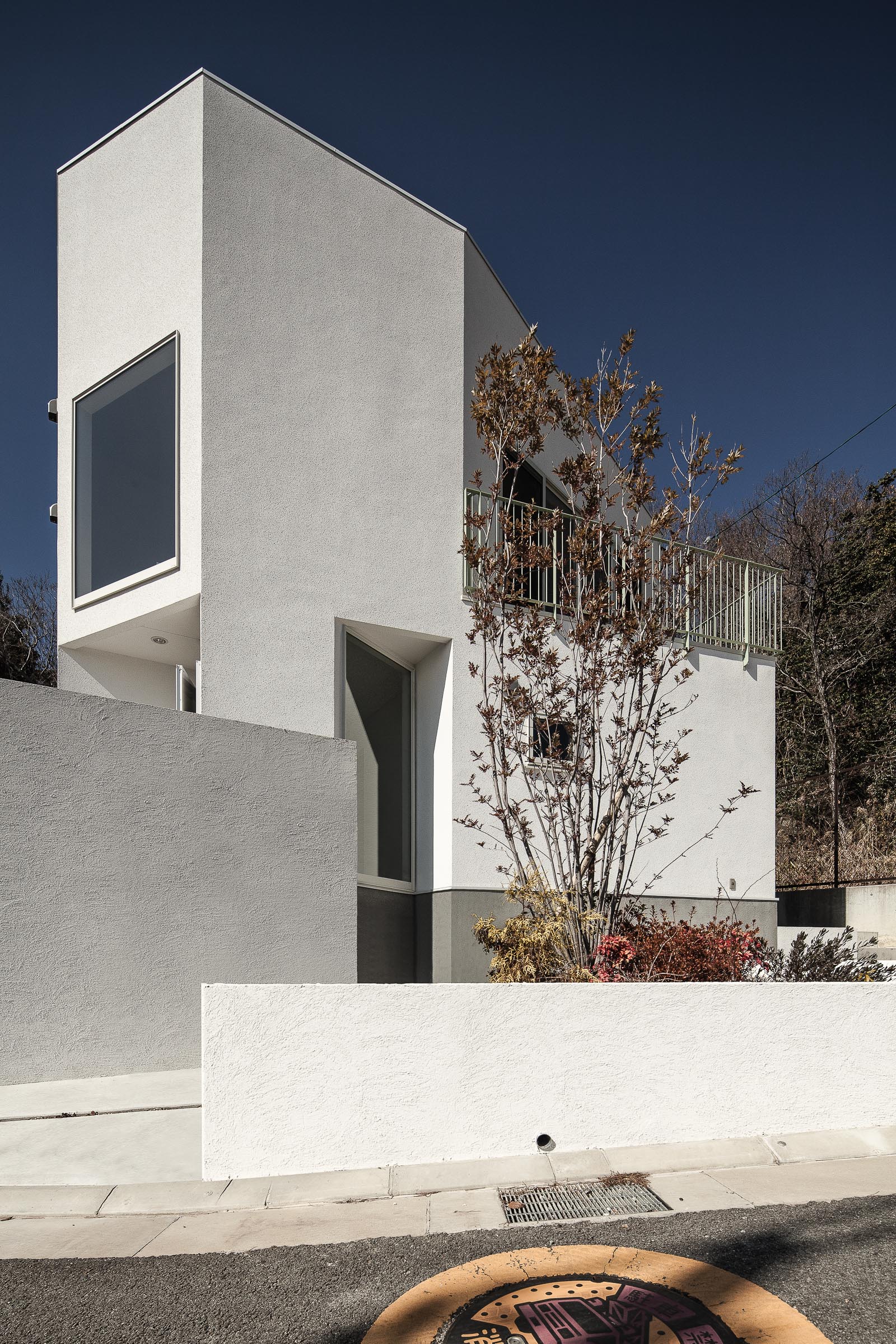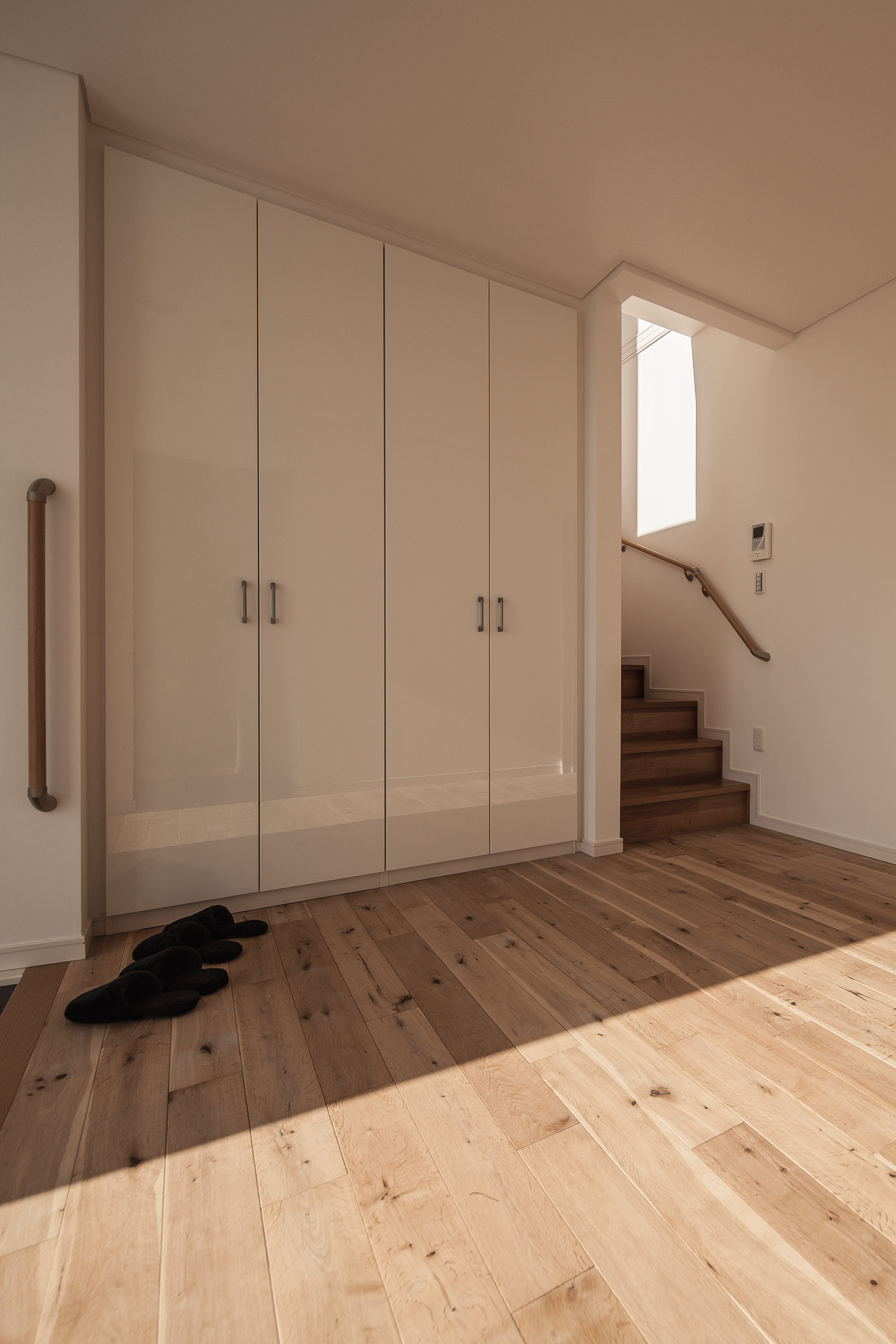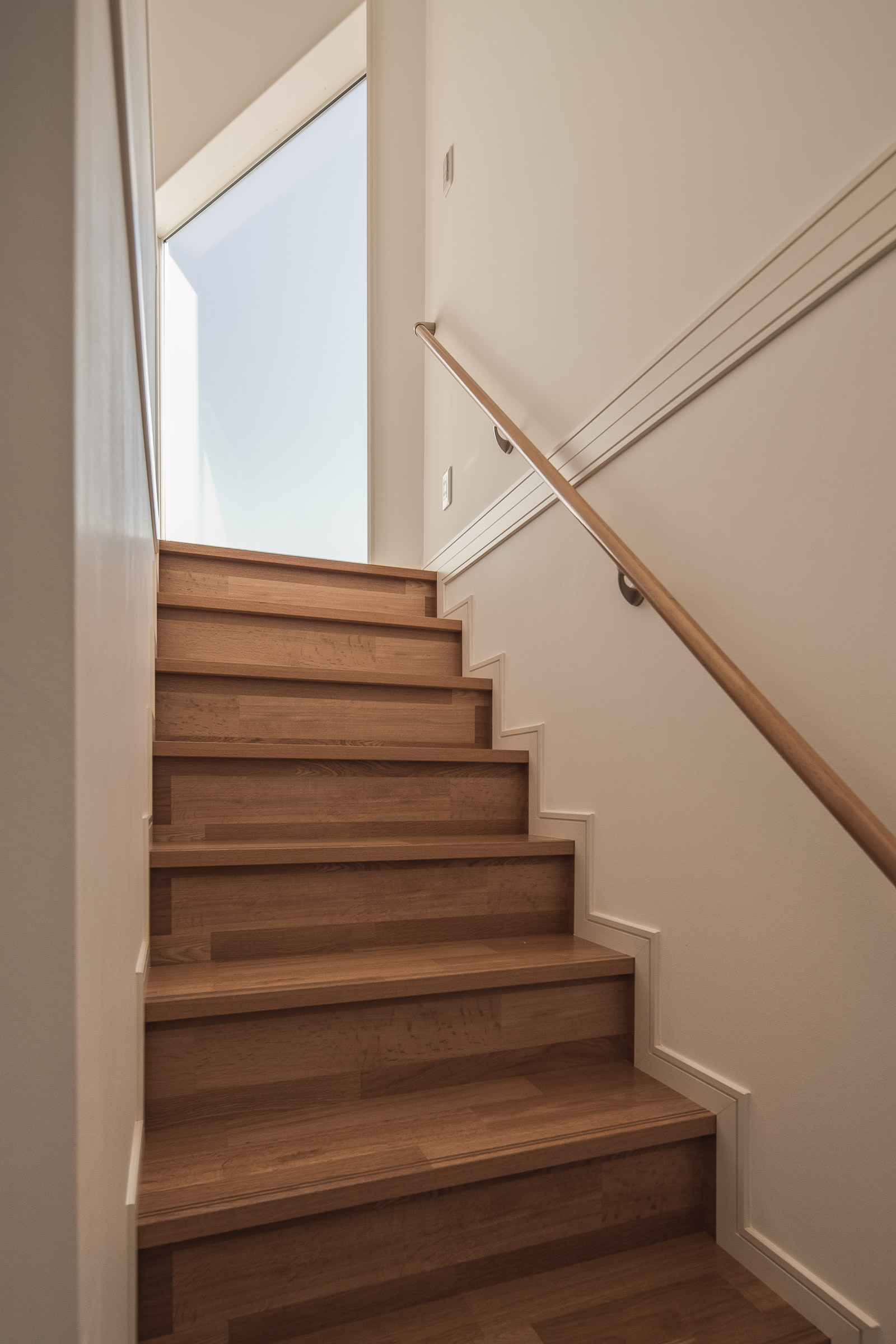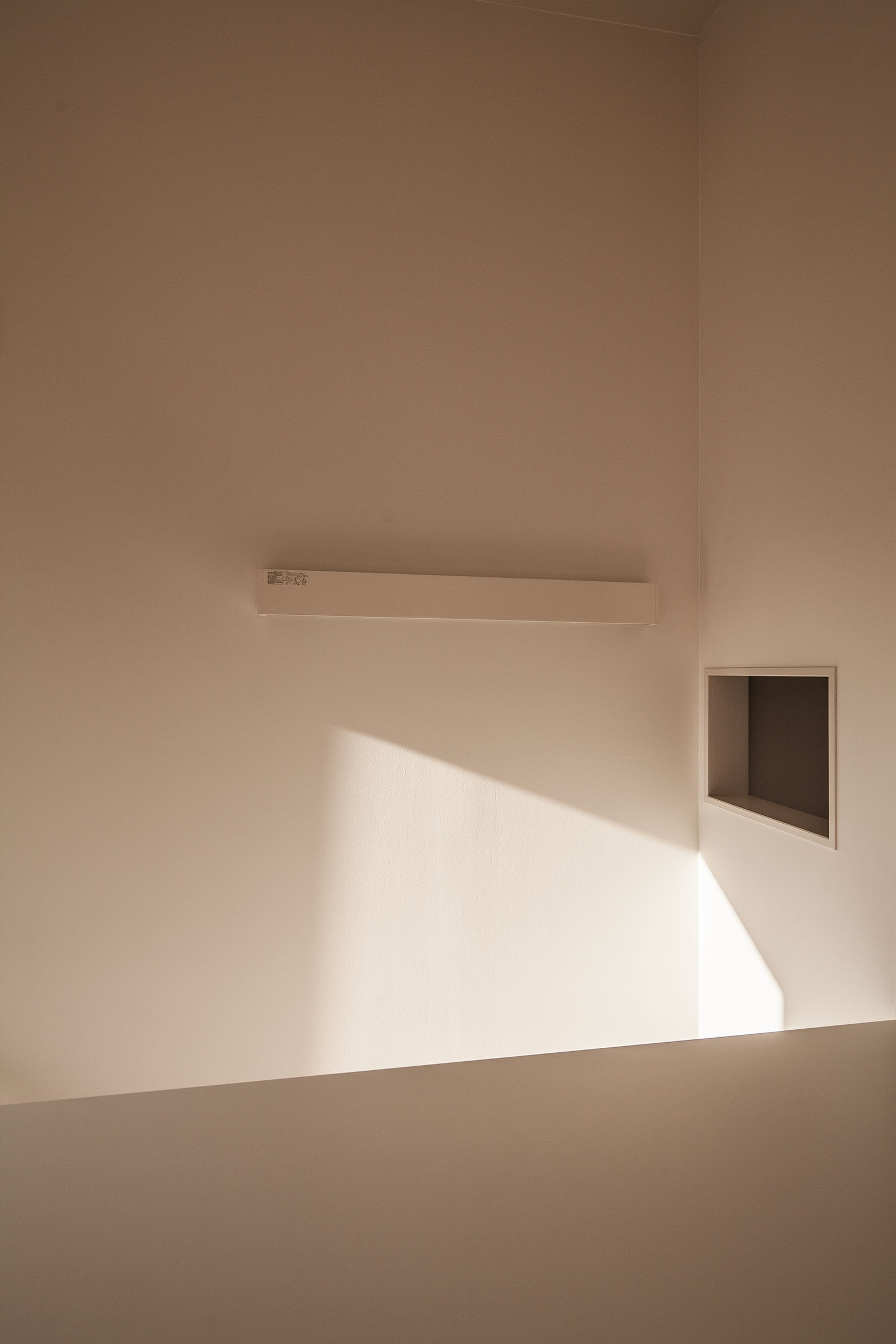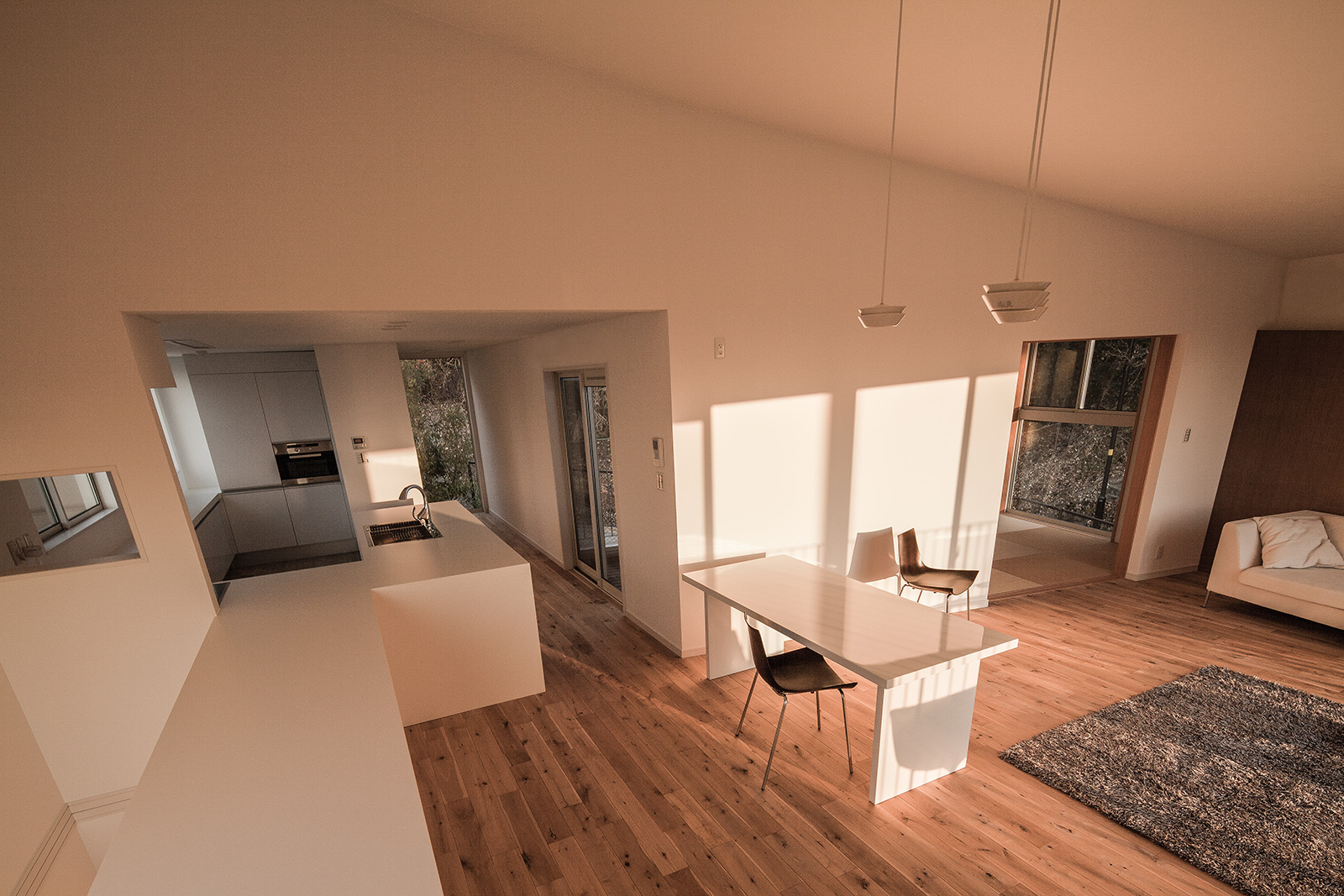 I am very honoured to have received our model house. It is one of our most memorable works because it was created in collaboration with Antonino. And I think that it is a place where Antonino's charm is drawn out. I feel that this time, I really learned about Antonino's commitment and design.
Kenji Nomura (the client), [email], Osaka, 2010.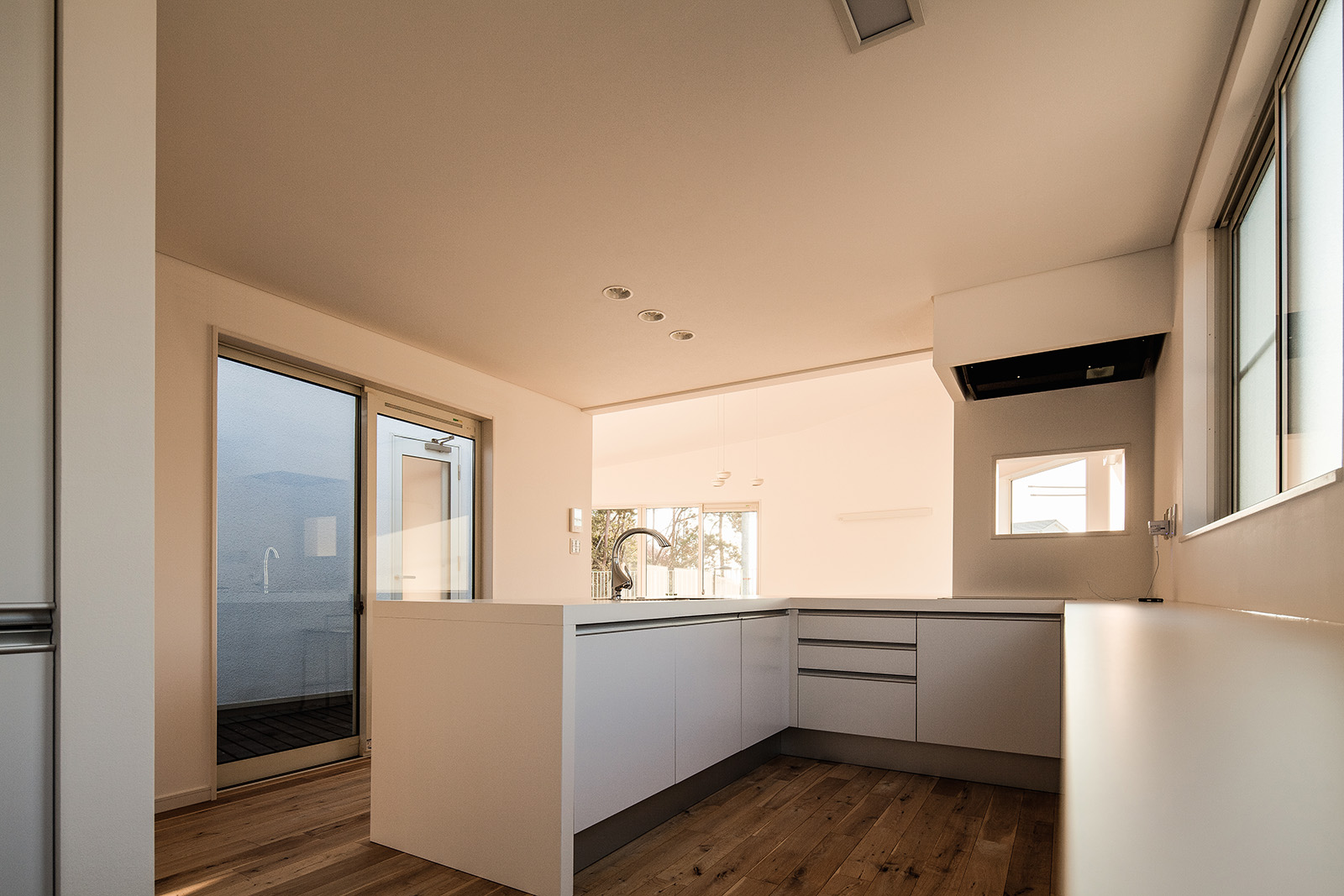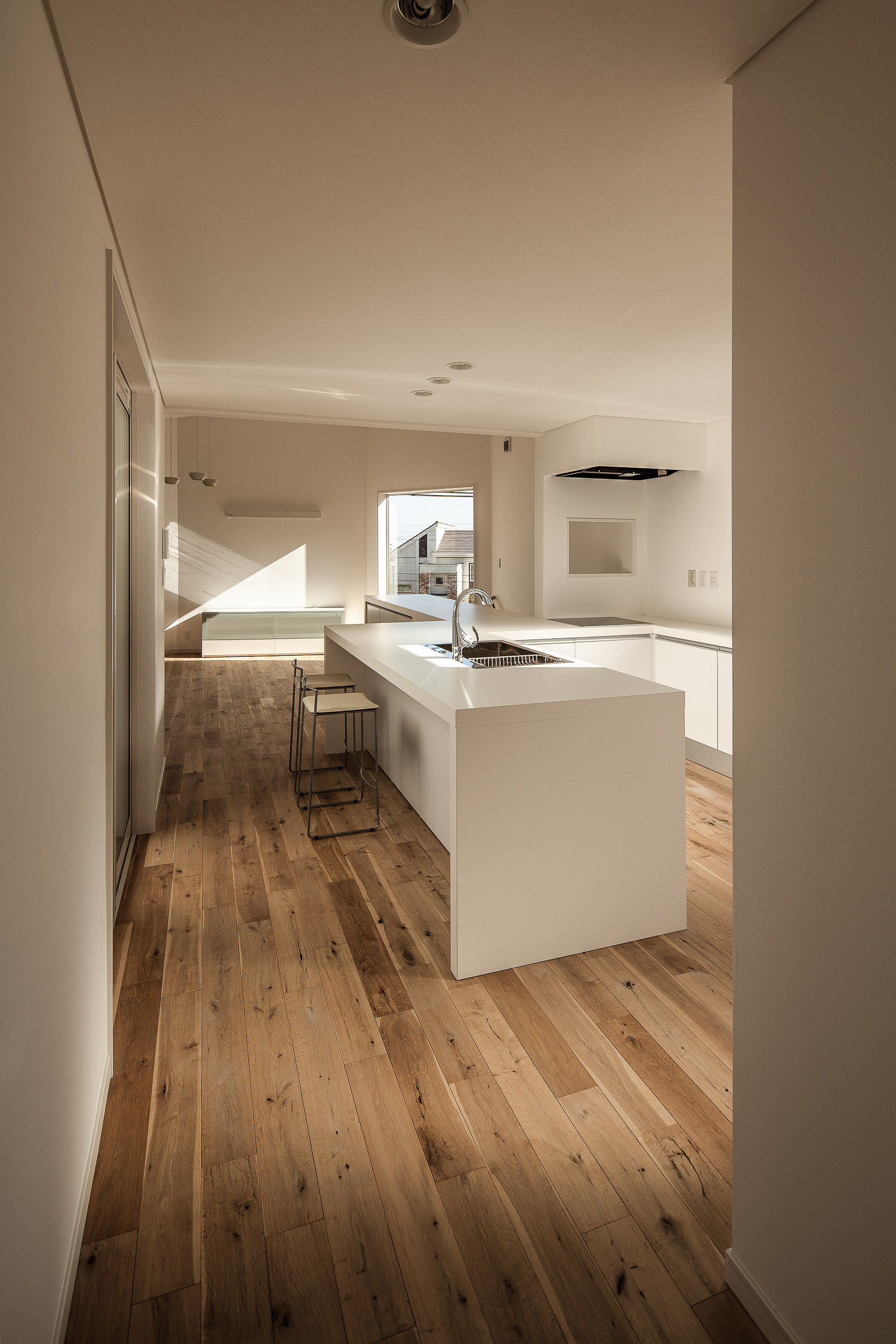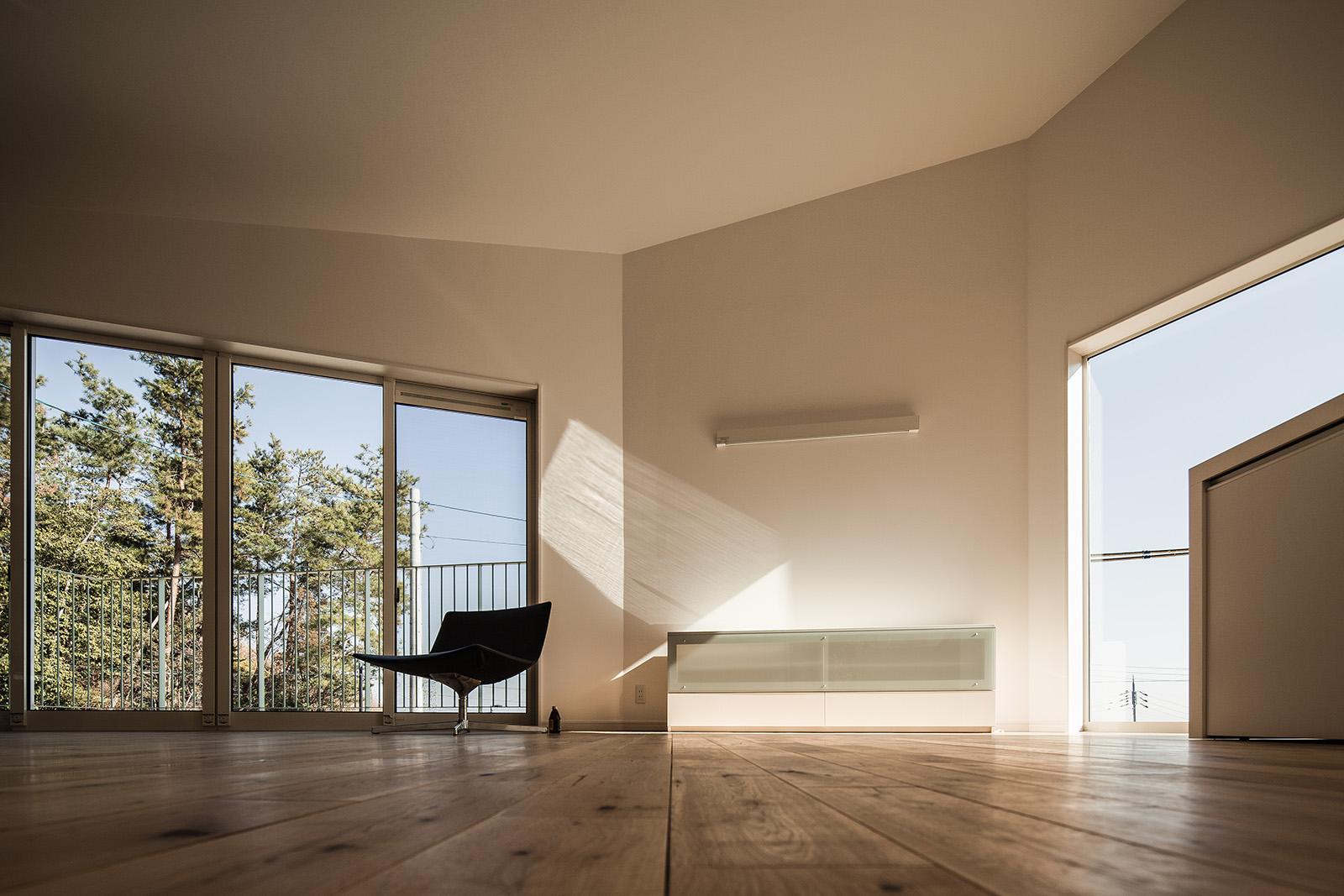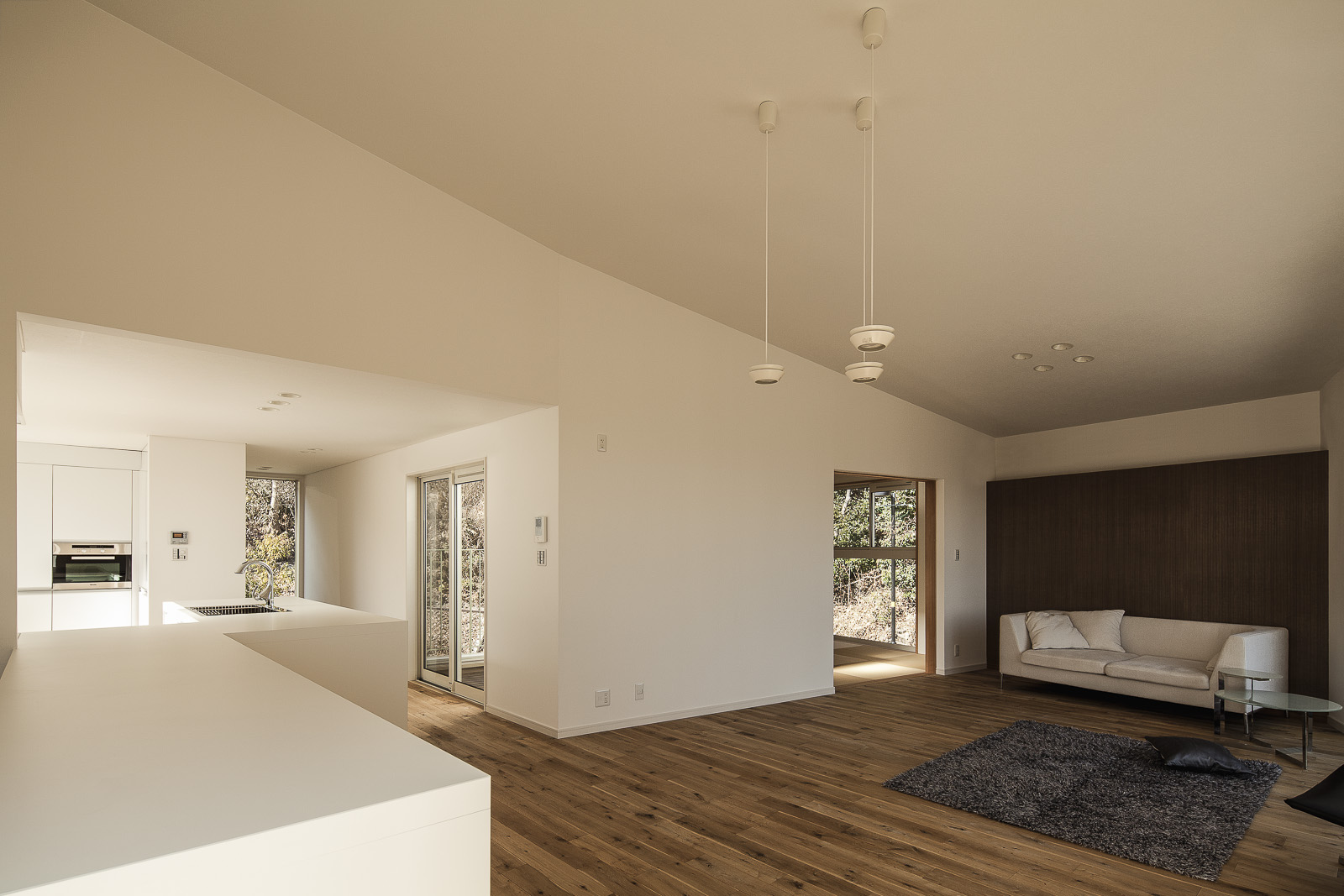 Data
Time: Oct. 2009‑March 2010
Place: Takarazuka-shi, Hyōgo Prefecture, Japan
Area: 150 m² (two storeys)
Typology: detached house
Credits
Architecture design and construction supervision: Antonino Cardillo
Client and construction company: 野村工務店 (Nomura Koumuten Corporation; director: Kenji Nomura; local architect: Yukinori Nagao; site supervisor: Takeshi Suenaga; interior coordinator: Ayumi Taniguchi; Italian-Japanese translator/interpreter: Luca Balestra)
English translation: Charles Searson
Thanks to Luca Balestra