Ellipse 1501 House
Antonino Cardillo, Rome, 
The first architecture project of the Seven House for No One series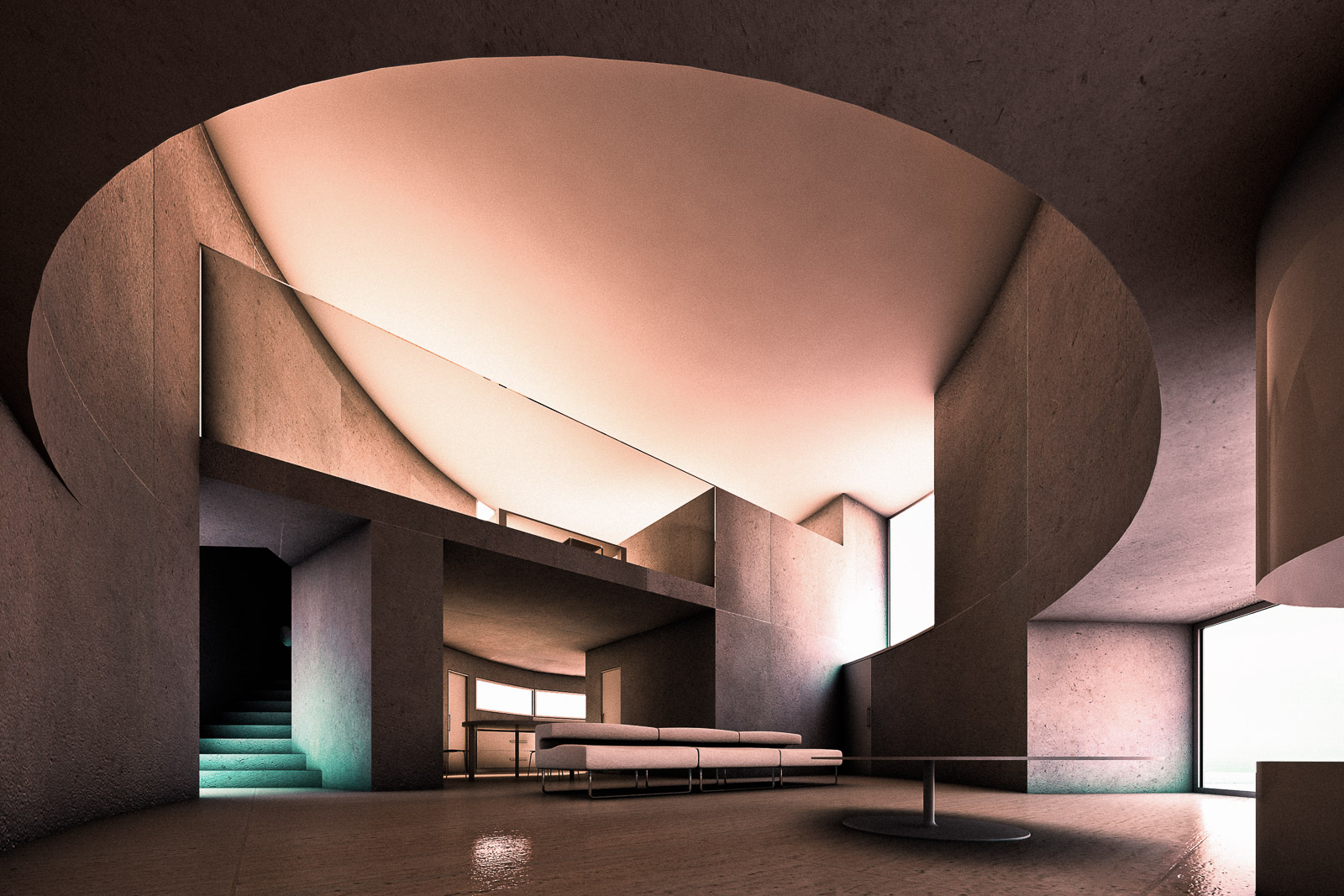 Near a rocky slope, behind a thick blanket of pines, lives a house in the shape of a tower. It is not round, but its geometric set-up dilates toward east and west to welcome in the low, warm, extended light of the sun at dawn and dusk. A double wall, made from progressive castings of lightweight concrete, develops the perimeter of an ellipse, supporting, above, a slanting cover. The interstitial void between the two walls comprises the accessory area —⁠ ⁠stair, boiler, storerooms, cupboard —⁠ ⁠serving the occupants of the house and contributing to stabilising the temperature of the main hall. Inside, the void is interpreted by means of a cross-sectional system, rotated in plan relative to the main axe of the ellipse; it ordinates volumes which include the bedrooms. All around, deep excavations in the outside wall suggest fleeting routes towards the rocks and the wood on the outside; they break up the sky into quadrants. Over the course of days, nights and seasons, the thick reveals of the windows register the changing colours of the celestial hemisphere. Thus the light of the sky makes a mutable architecture, articulating the passing time. So the light colours the space, and changes with itself. In supporting these changes, the fabric remains in its essence: colourless or tending to grey.
worldarchitecturenews.com  , London, 2 July 2007.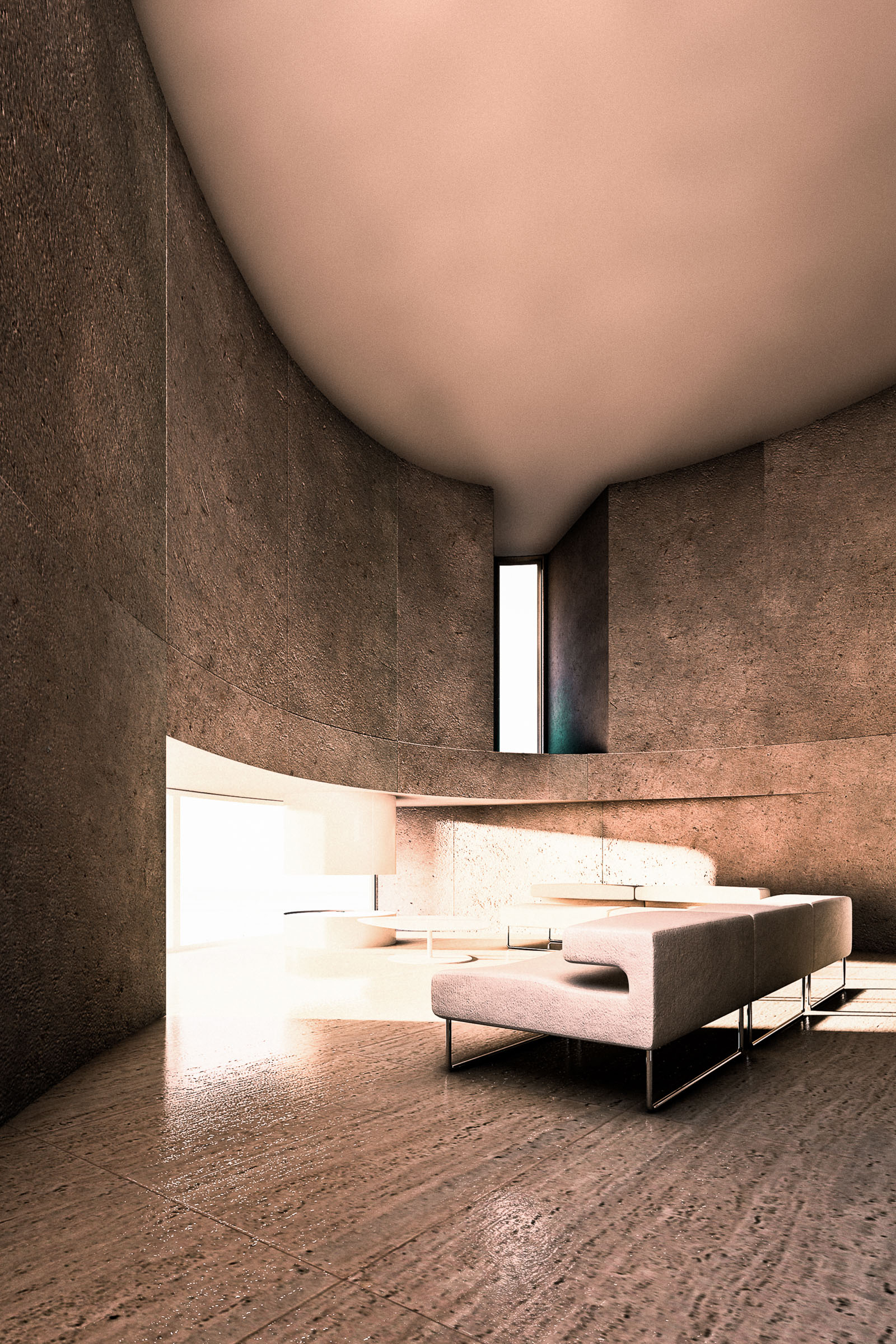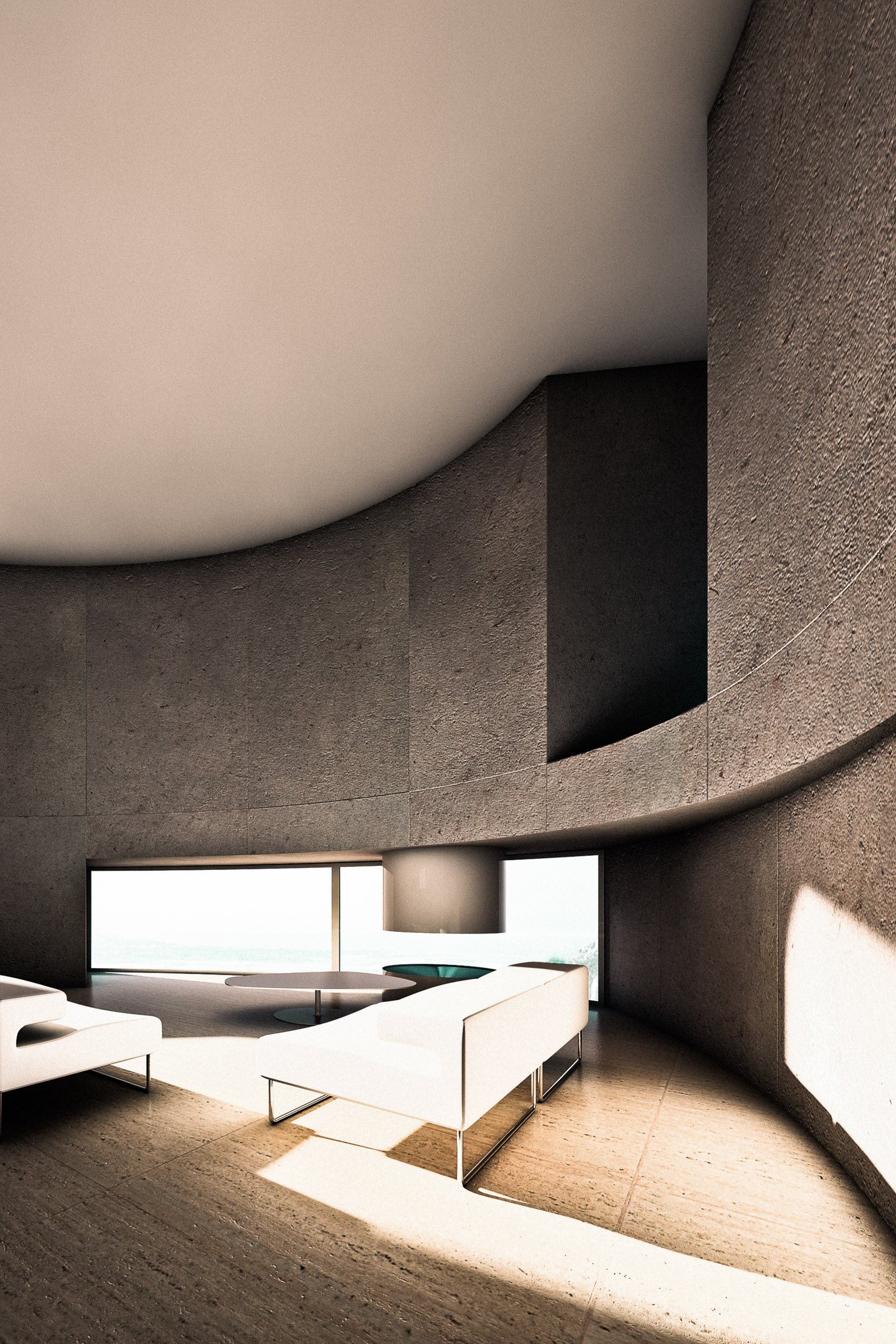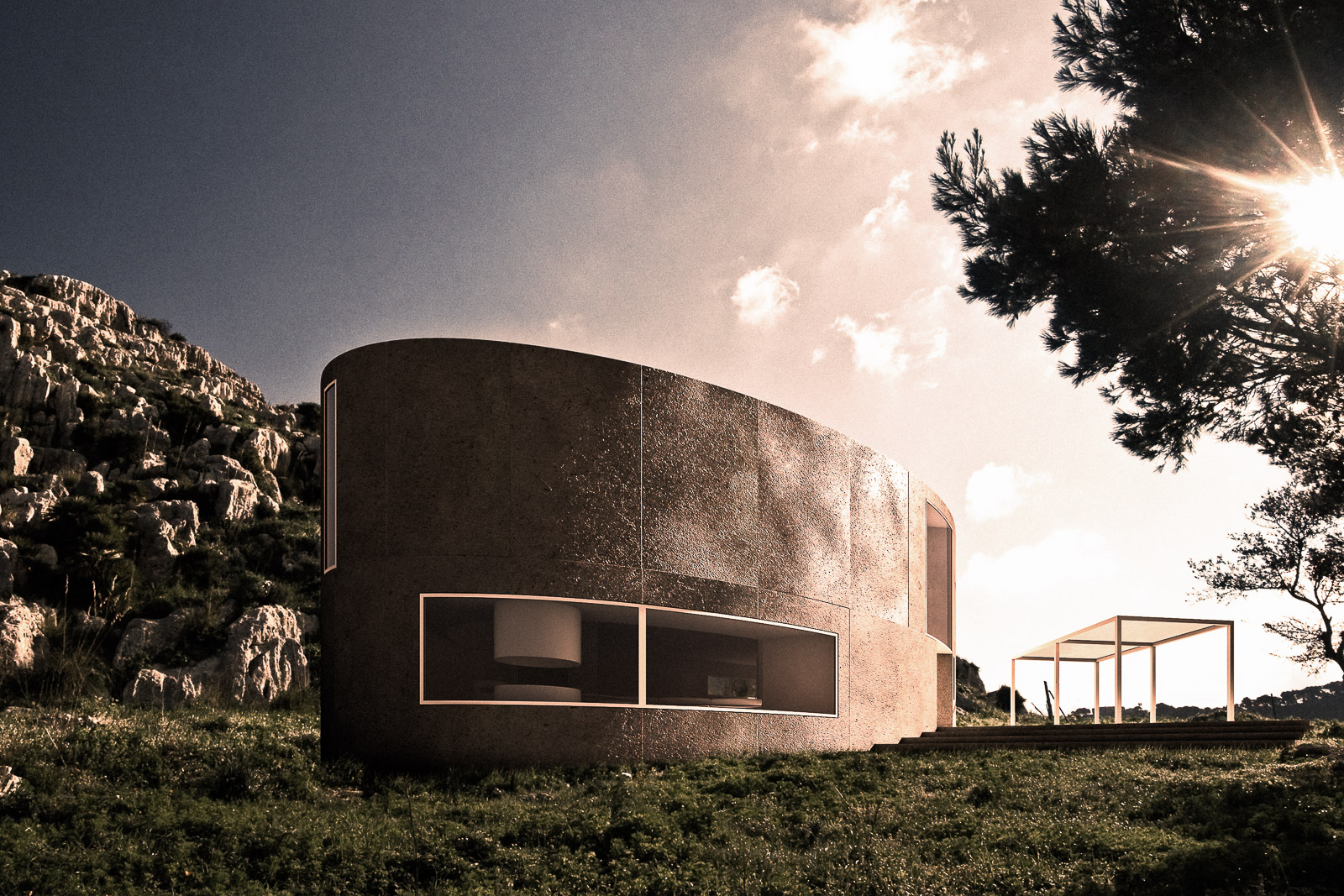 Data
Time: March‑June 2007
Place: Rome, Italy
Area: 220 m² (two storeys)
Typology: detached house
Credit
Architecture design: Antonino Cardillo
Translation: Charles Searson