Nude Tower
Antonino Cardillo, Rome, 
Project for an urban block in Lungotevere dei Mellini with a hotel tower with a large ballroom at the top, commercial and office spaces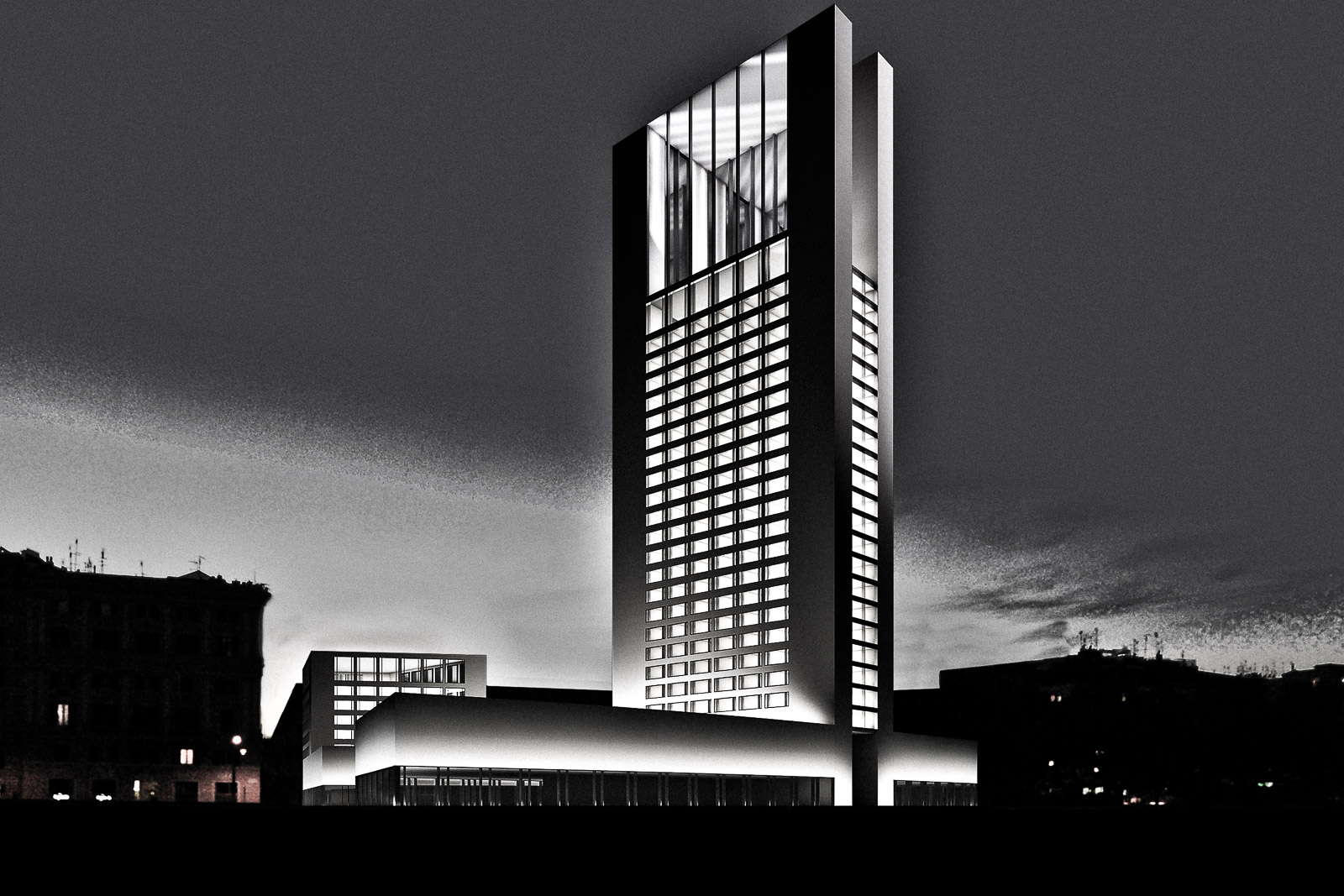 This project aims to give form to an unexpressed ambition of present-day Rome: that of realising a panoramic hotel in the centre. The building, situated at Lungotevere dei Mellini, in the area where the Prati quarter looks towards the ancient city, occupies two irregular blocks of the nineteenth-century grid. From an ample platform which accommodates car parks, commercial space and a large garden on the top, there emerge two vertical structures: a low tower for offices which connects the new complex with the adjacent islands, and another white tower in travertine with rectangular foundation, oriented towards the Tiber river. This appears from the road to be cut into two thin slabs, set apart from the space generated by the connective horizon of each floor, that becomes the entrance hall to the hotel on the riverside. On the long sides of the tower, the sequence of the tripartite windows, externally in rows, verticalises the central area of the impagination of the two opposite walls. At the corners, walls enclose the vertical connective of stairs, lifts and equipment, defining the character of the monolith. On the attic floor, ninety metres above ground, a ballroom forms a new observation point over the city. At night, hanging in the sky it appears as a gate of light suspended in the dark, giving rise to an idea as simple as it is evocative: the crown of the tower is no longer a physical object, like a spire or an antenna, but a void.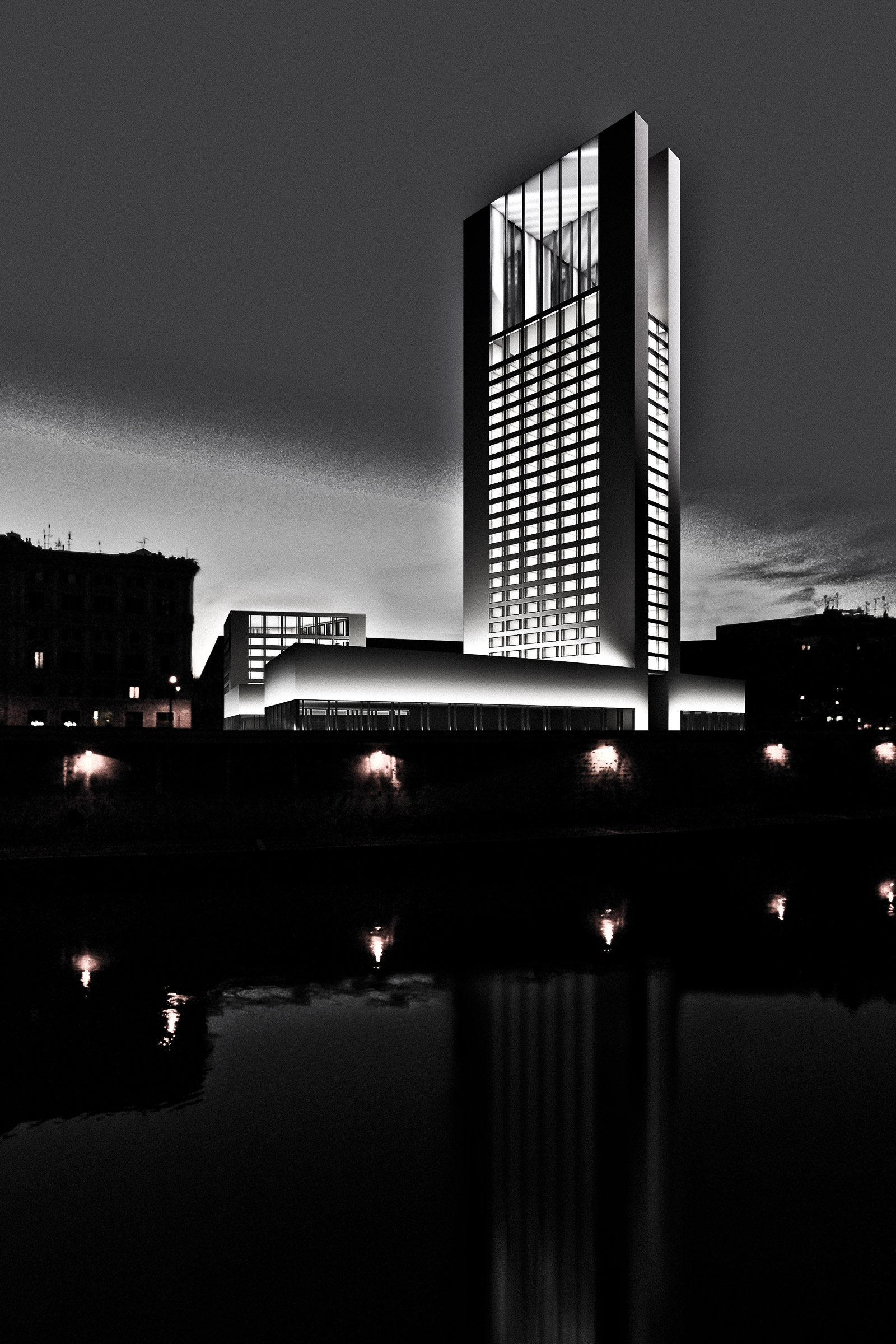 Data
Time: Nov. 2007
Place: Lungotevere dei Mellini, Rome, Italy
Area: 50,000 m² (twenty-five storeys)
Typology: hotel tower
Credit
Architecture design: Antonino Cardillo
Translation: Charles Searson
Publication
Antonino Cardillo

, 'Taking a position' 

(pdf)

, build Das Architekten-Magazin, no. 5/11, ed. Ralf Ferdinand Broekman and Olaf Winkler, Wuppertal, Oct. 2011, p. 51.