Echoes
Antonino Cardillo, Trapani, 
Early version of the degree thesis at the University of Palermo for an architectural project with linear and curvilinear concrete structures for the port at the bottom of the Viale Regina Elena also called Marina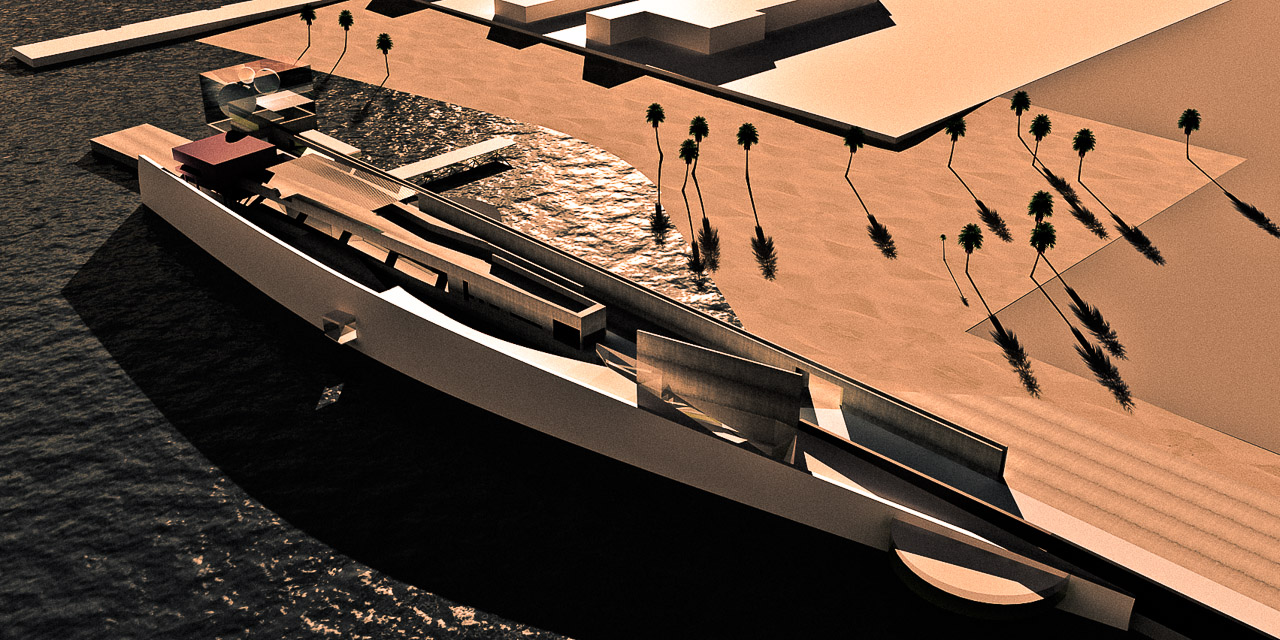 Some paths lead to places bathed by the sea. They curve against the wind, like the streets of the ancient city of Drepanon. An osteria, an emporium, a ballroom and a stage on the water, appear distinct and linked according to an urban poetic: towers, piers, a red house on stilts, a petrified ship and a wall opposite the beach. Each shape changes, as its living together makes it something else. Each part of the building resonates in the other, as in an ancient village, where life and time settle the earth.
This text was first published in New Concept Architecture (pdf), vol. I, Rihan, Hong Kong, June 2010, p. 242.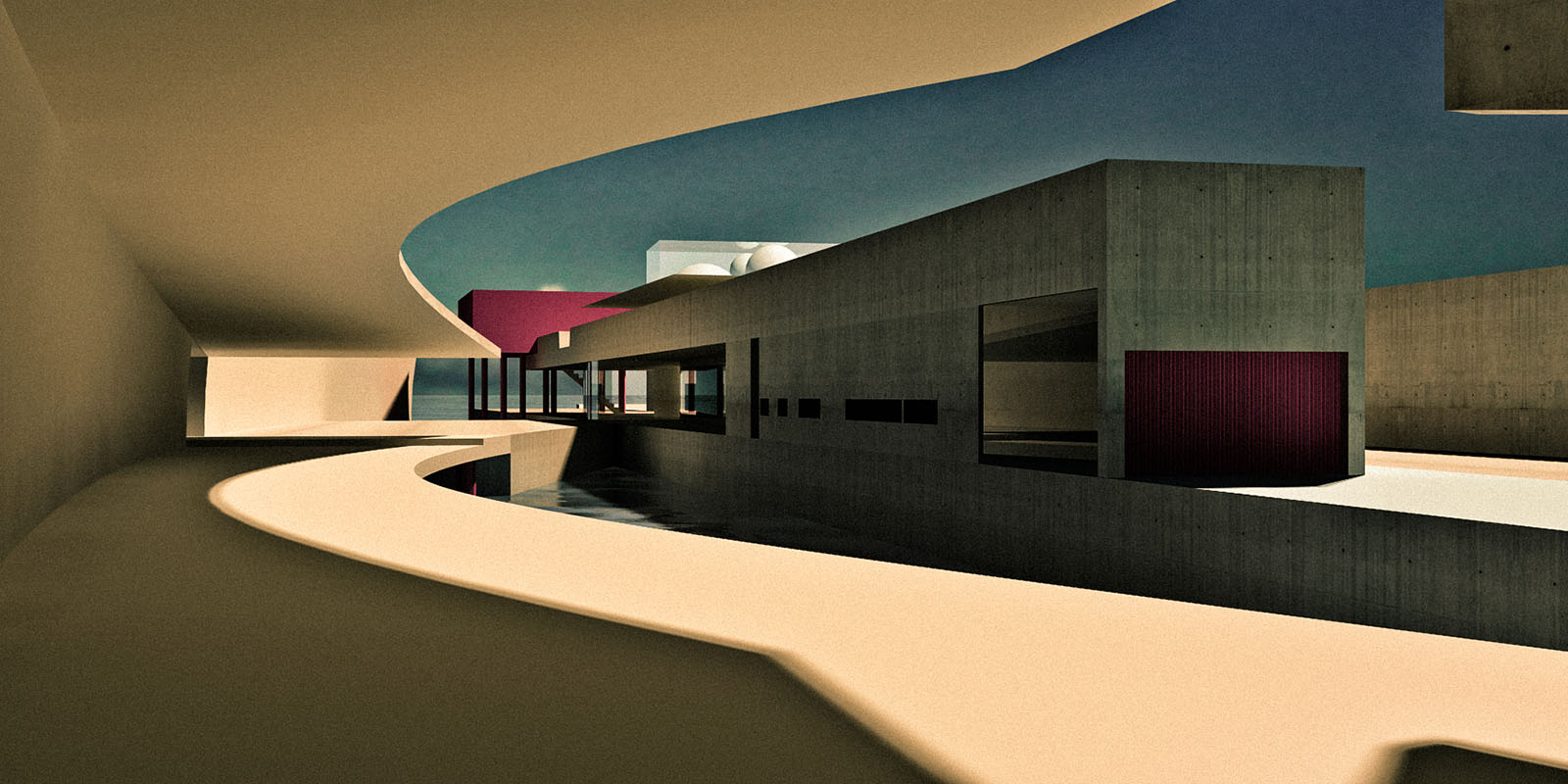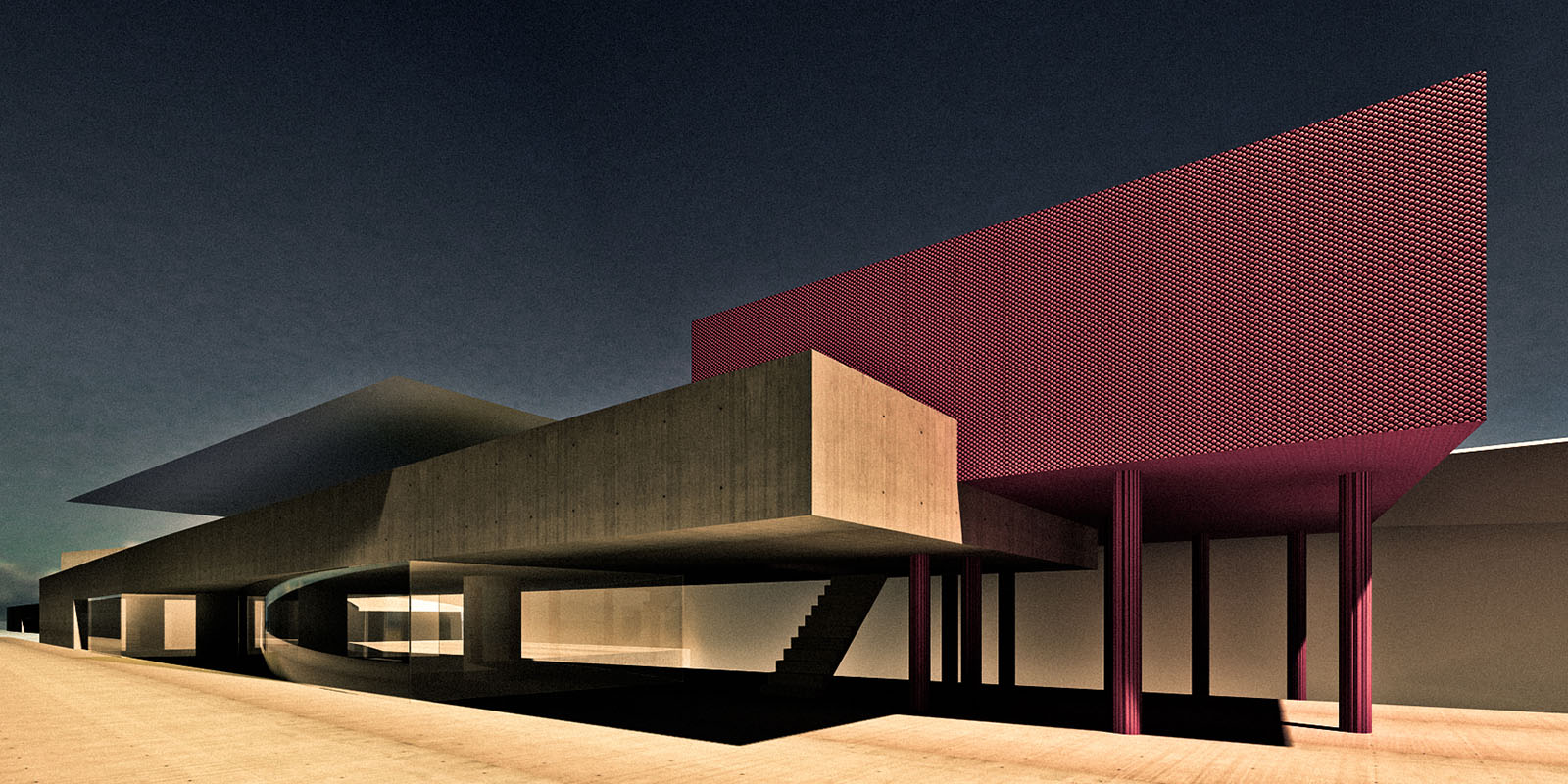 Data
Time: Dec. 2001
Place: Trapani Marina, Trapani, Italy
Area: 6,000 m² (three storeys)
Typology: pier
Credits
Architecture design: Antonino Cardillo
School: Facoltà di Architettura, Università di Palermo (degree's thesis tutor: Giovanni Sarta)
Translation: Charles Searson
Publications
(selected)
Antonino Cardillo

, 'Taking a position' 

(pdf)

, build Das Architekten-Magazin, no. 5/11, ed. Ralf Ferdinand Broekman and Olaf Winkler, Wuppertal, Oct. 2011, p. 46.

Antonino Cardillo

, 'Echoes entertainment centre' 

(pdf)

, in New Concept Architecture, vol. I, ed. Xing Rihan, Rihan, Hong Kong, June 2010, pp. 242‑247.