Dessauer Gespräche
Dessau, 

Dessau Institute of Architecture, Bauhaus Campus
Press release
By Johannes Kister
The Dessau Talks are the faculty's central series of lectures. More than 100 speeches and interdisciplinary lectures have been held since 1996: always on a Wednesday at 6:30 pm. In the process, architecture and topical issues are discussed with guests; it is a meeting place in the students' public realm between colleagues bachelor and master's students of the term. The speeches are held in German and English and simultaneously interpreted. A unique institution that has been tried and tested in the sense of an overarching presence for all courses. Each term follows a thematic orientation often developing from a social discourse that is in the air. Architecture is relevant.
2019
16. Januar
Denis Andernach, Frankenthal
Vom Zeichnen von Häusern
17. April
Gertrude Cepl-Kaufmann
1900. Zeit der Utopien–Zur Topografie eines deutschen »Jahrhundertjahres«
8. Mai
Lydia Ranke
Bauhausworld
22. Mai
Christoph Sattler, München
Architektonische Entwicklung eines Mies-van-der-Rohe-Eleven
12. Juni
Jonathan Sergison, London
Werk und Lehre
19. Juni
Roberto González, Barcelona
Bauhausmuseum
13. November
Antonino Cardillo, Trapani
A Synchronicity of Cultures and Civilisations
27. November
Andreas Kipar, Düsseldorf
Paesaggio / Landschaft–Italien / Deutschland (K)ein Vergleich?
4. Dezember
Zeitform Architekten, Halle (Saale)
Großmann Architektur, Halle (Saale)
Dessauer Gespräche regional
A synchronicity of cultures and civilisations
By Antonino Cardillo
Bibliography
Johannes Itten

, Kunst der Farbe, Otto Maier, Ravensburg, 1961; It. ed. Augusta Monferini and Marta Bignami, Arte del colore: esperienza soggettiva e conoscenza oggettiva come vie per l'arte, Il Saggiatore, Milan, 1965, pp. 156.
Venue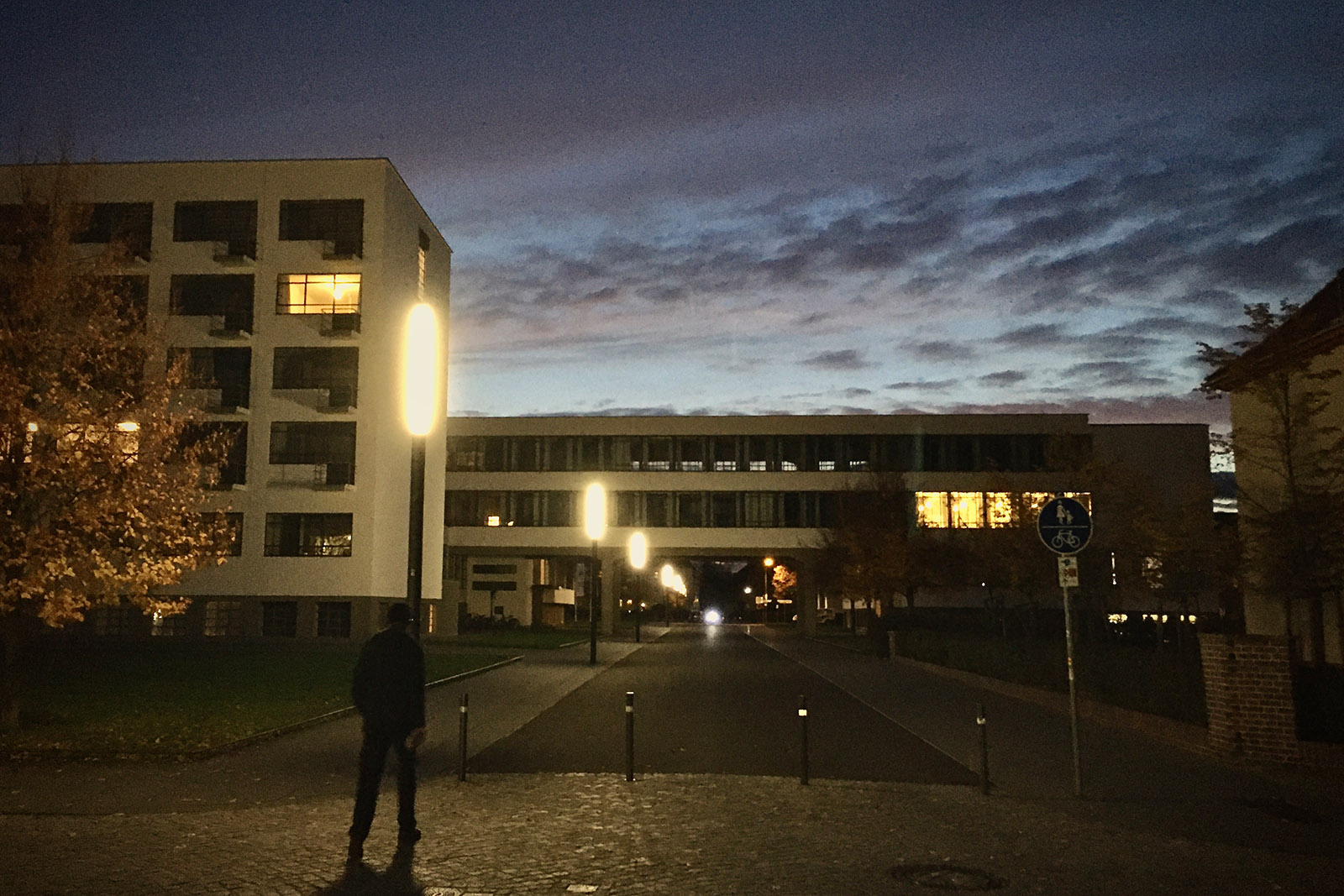 Poster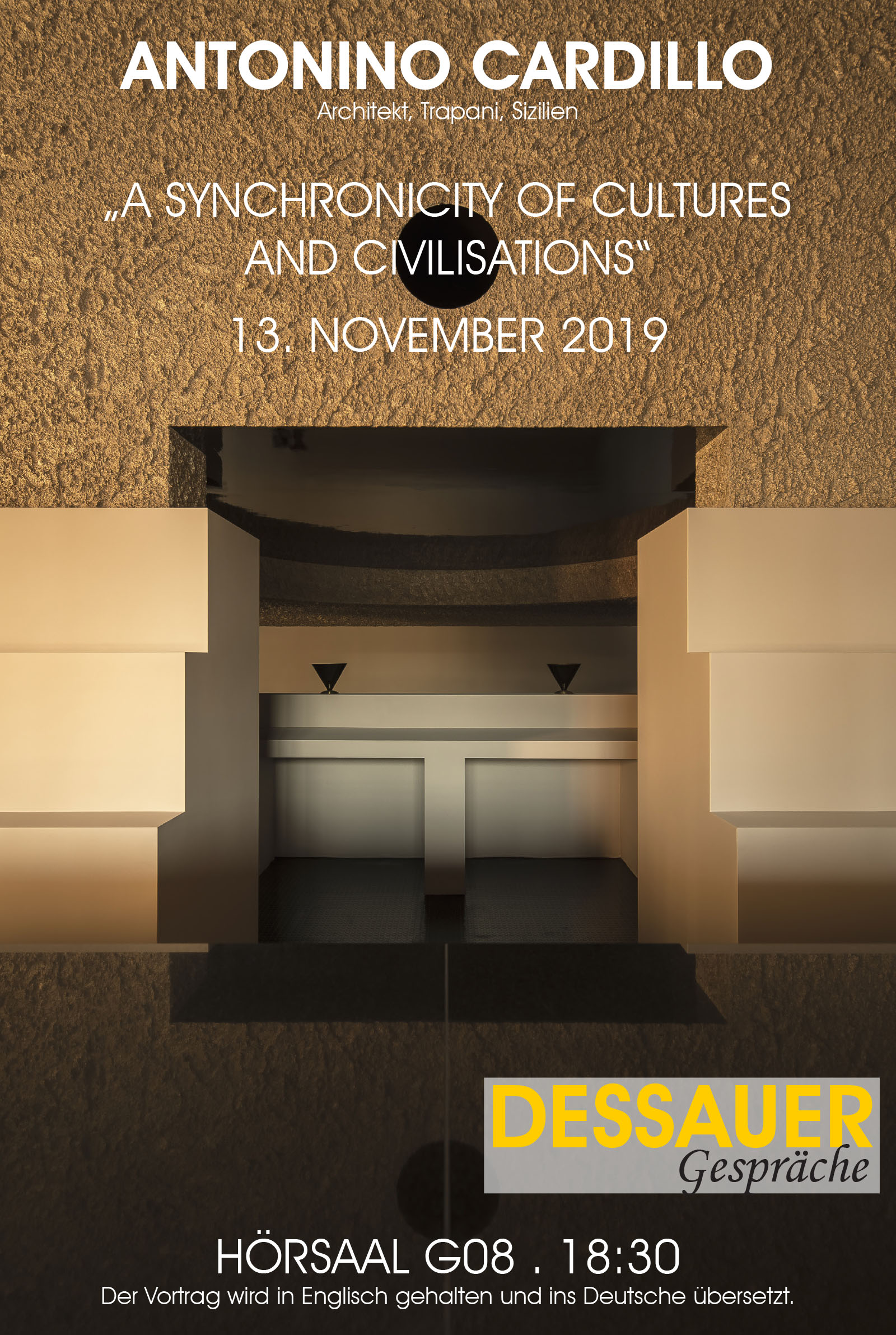 Source
Johannes Kister

, 'Vortragsreihe: Dessauer Gespräche' 

[pdf]

, in Next to Bauhaus, vol. 2, ed. Matthias Hoehne, Hochschule Anhalt, Dessau Institute of Architecture, March 2020, pp. 216‑217.