Monteverde
Antonino Cardillo, Rome, 
Project for an apartment in Monteverde Vecchio ward with grey background and greenish white enamel doors and volumes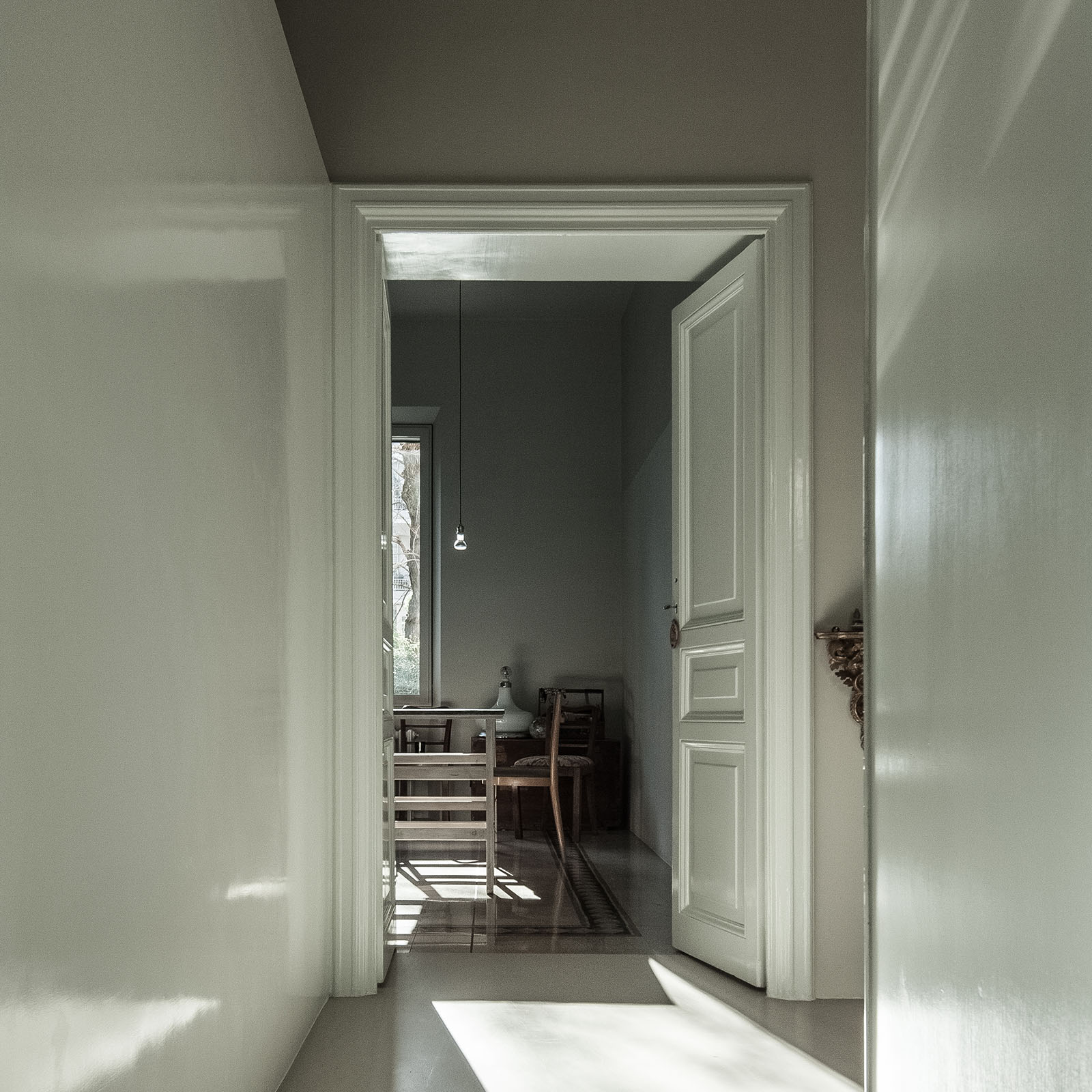 The house corresponds to a principle of identity. It is complex matter, made of practicality and play, of memories and planning. Listening and organising in space was the meaning of a collaboration. In a consonance built in dialogue, Antonino understood a way of being, a rhythm. He interpreted it in proportions, materials and harmonies, giving shape to a new architectural vision. Monumental and intimate. His and mine at the same time. And able to accommodate the sediments and gestures of those who will pass over time.
Francesco Pignataro (the client), [email], Rome, 25 March 2012.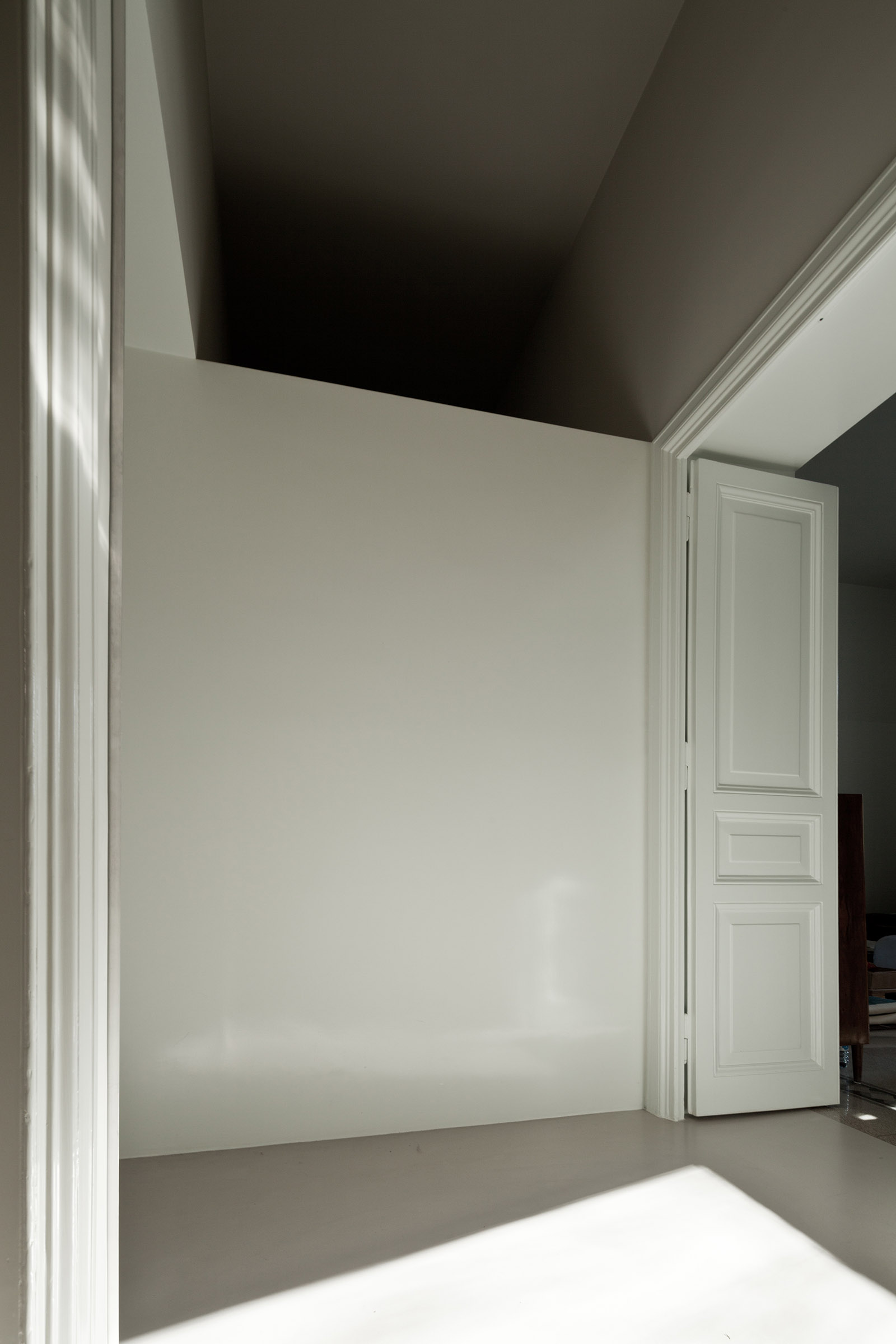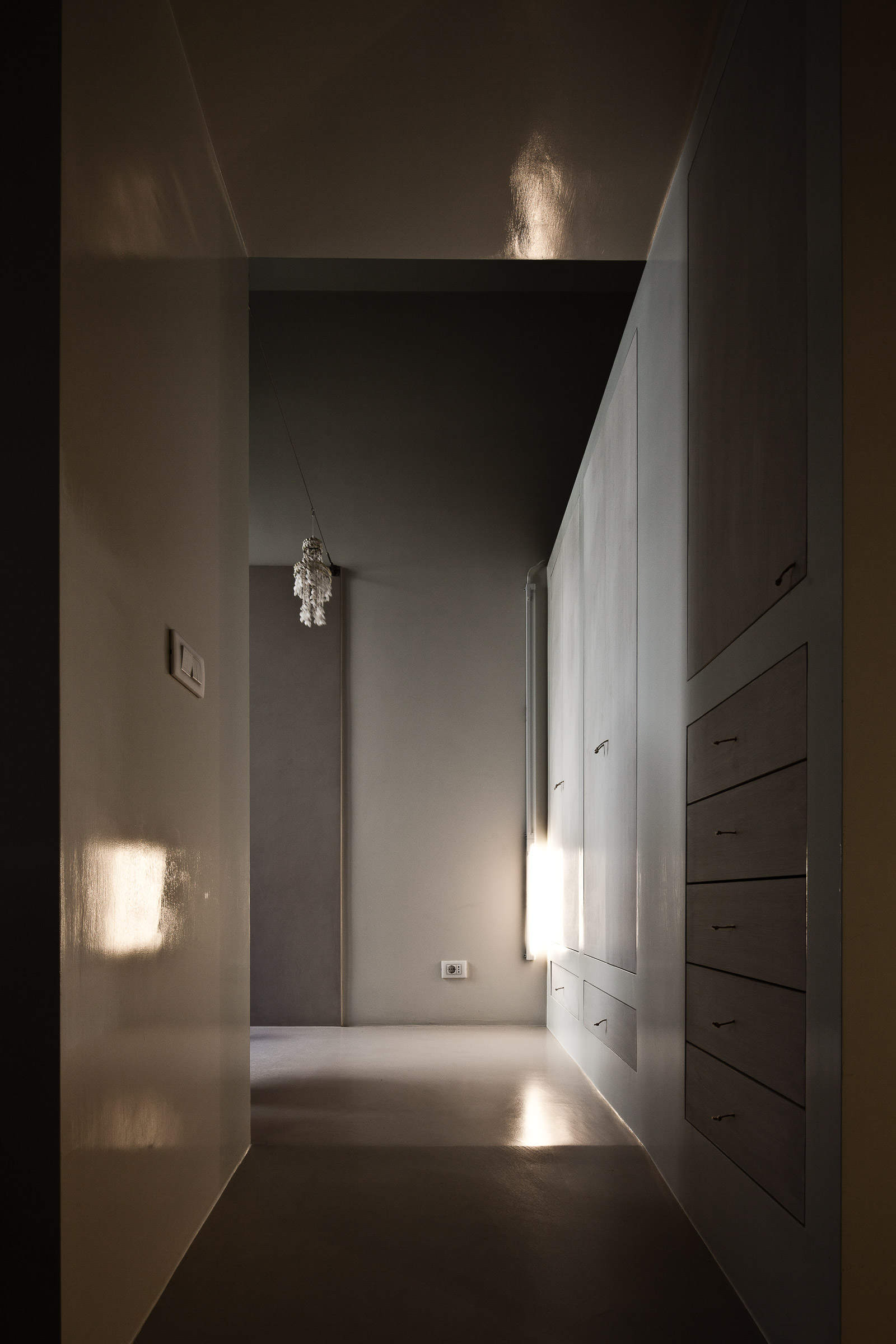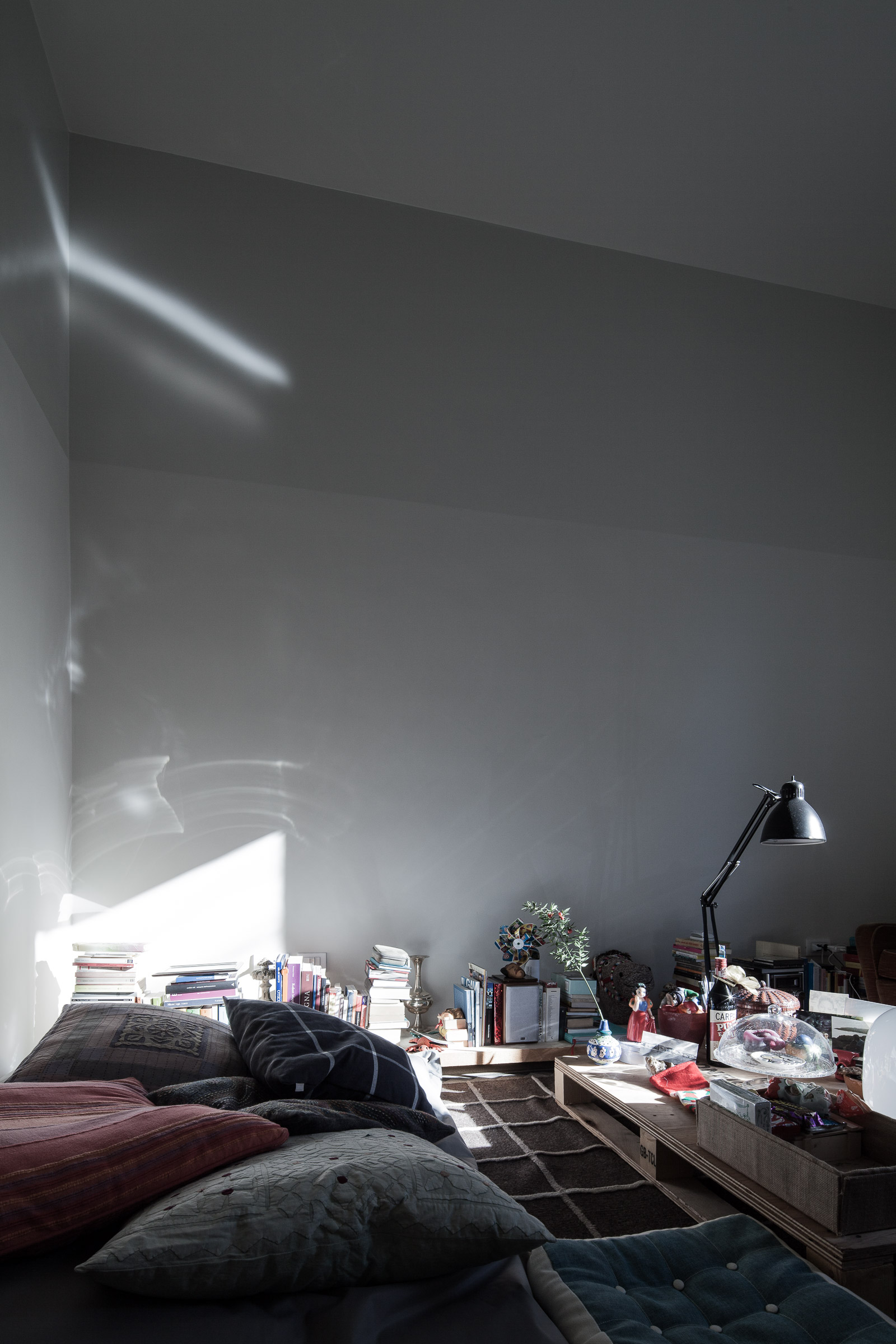 Data
Time: July–Sept. 2010 (design), Oct. 2010–Jan. 2011 (construction), Feb. 2011 (photography), March 2011 (text)
Place: Monteverde Vecchio, Rome, Italy
Area: 80 m² (one storey)
Typology: apartment
Credits
Architecture design and construction management: Antonino Cardillo
Client: Francesco Pignataro
Building contractor: Galliani & Giorgetti
Masonry: Ripan Michele
Logistics: Giorgio Giorgetti
Painting: Petrica Rotaru
Electrical system: Camai Luca
Plumbing system: Emiliano Proietto
Photography: Antonino Cardillo
Text: Francesco Pignataro
Publication
Susanne Beyer

, 'Hochstapler: Römische Ruinen' , Der Spiegel, no. 27/12, Hamburg, 2 July 2012, pp. 3, 121‑123.

Francesco Pignataro

, [email], Rome, 25 March 2012.