Monteverde
Antonino Cardillo, Rome, 
Project for an apartment in Monteverde Vecchio Ward with grey background and greenish white enamel doors and volumes
Testimonial
Francesco Pignataro
The house corresponds to a principle of identity. It is complex matter, made of practicality and play, of memories and planning. Listening and organising in space was the meaning of a collaboration. In a consonance built in dialogue, Antonino understood a way of being, a rhythm. He interpreted it in proportions, materials and harmonies, giving shape to a new architectural vision. Monumental and intimate. His and mine at the same time. And able to accommodate the sediments and gestures of those who will pass over time.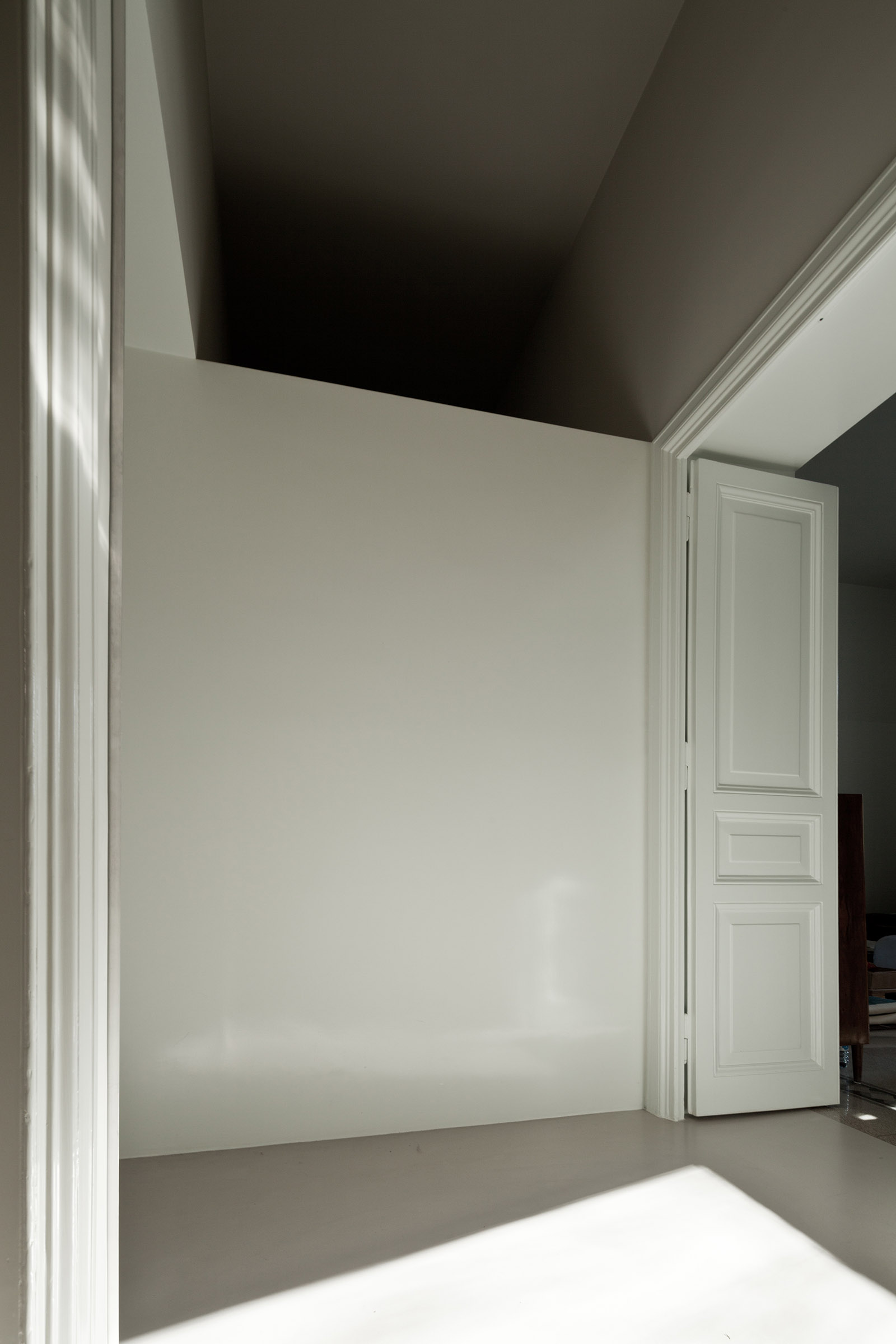 Data
Time: July 2010‑Feb. 2011
Place: Monteverde Vecchio, Rome, Italy
Area: 80 m² (one storey)
Typology: apartment
Credits
Architecture design and construction management: Antonino Cardillo
Client: Francesco Pignataro
Building contractor: Galliani & Giorgetti
Masonry: Ripan Michele
Logistics: Giorgio Giorgetti
Painting: Petrica Rotaru
Electrical system: Camai Luca
Plumbing system: Emiliano Proietto
Publication
Susanne Beyer

, 'Hochstapler: Römische Ruinen' , Der Spiegel, no. 27/12, Hamburg, 2 July 2012, pp. 3, 121‑123.

Francesco Pignataro

, [email], Rome, 25 March 2012.