Rooms. Novel Living Concepts
Beppe Finessi, Milan, 
House of Dust project part of the exhibition at the Palazzo della Triennale in Milan on the last hundred years of Italian interior architecture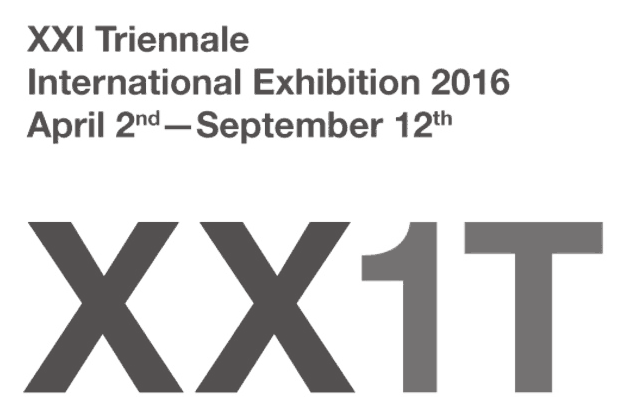 The exhibition begins with a brief historical overview, introducing the subject and placing it historically through stories about the great achievements of past great masters for whom interior architecture was their first professional sphere and a privileged place for their observations on architecture Gio Ponti, Franco Albini, Carlo Mollino, Carlo Scarpa, Carlo De Carli, Vittoriano Viganò, Ettore Sottsass, Joe Colombo, Leonardo Savioli, Toni Cordero, as well as other major C20th Italian cultural players who, even just at particular times, conceived and realised housing concepts and projects BBPR, Angelo Mangiarotti, Vico Magistretti, Ignazio Gardella, Marco Zanuso, Luigi Caccia Dominioni, Vittorio Gregotti, Gae Aulenti, Nanda Vigo. Works by architects who have expressed their thoughts, skills and visions of the world around us though interior architecture will be exhibited such as, for example, Michele Bonino/Coex, Antonello Boschi, Calvi Merlini Moya, Guido Canali, Gabriella and Massimo Carmassi, Gianfranco Cavaglià, Carla Ceccariglia, Massimo Curzi, Cherubino Gambardella, Antonino Cardillo, Luciano Giorgi, Maria Giuseppina Grasso Cannizzo, Johanna Grawunder, Decio Guardigli, Guido Morpurgo and Annalisa De Curtis, Francesco Pasquali, Daniele Rossi, Italo Rota, Alessandro Scandurra, UdA, Stefano Testa/Cliostraat, Bruno Vaerini, Francesco Venezia.
House of Dust
Extremely beautiful metaphysical spaces, rooms that seem to speak of layer upon layer of memories, colour palettes never before seen in interior architecture: a new author who has carved out a place entirely his own in the history of this discipline within just a few years. (exhibition text)
here are interior designers who magically sweep away all established practice and make a name for themselves with a project destined to become a landmark. We have seen this recently with Antonino Cardillo, whose House of Dust (Rome, 2013) proposes metaphysical settings of great beauty, where the interiors speak of memories deposited in layers of colour that have never been seen before. (catalogue text)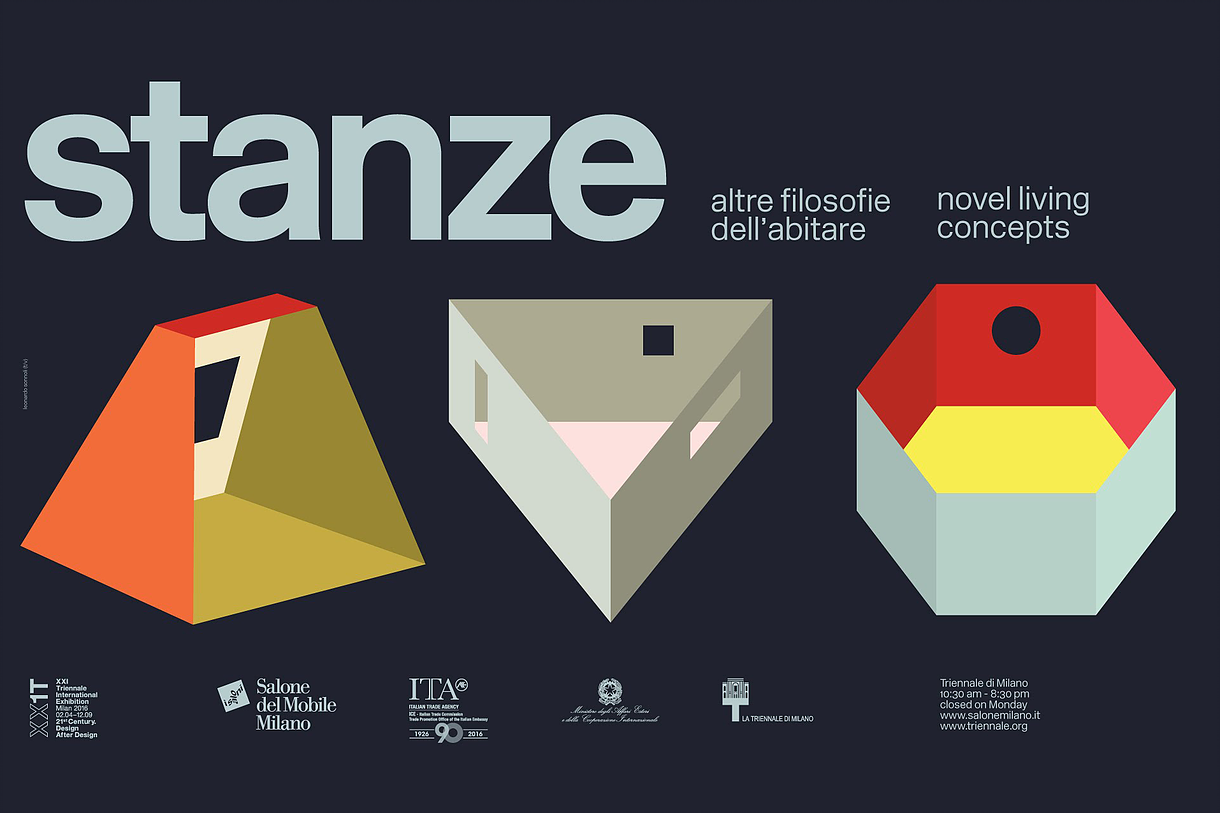 Rooms. Novel Living Concepts poster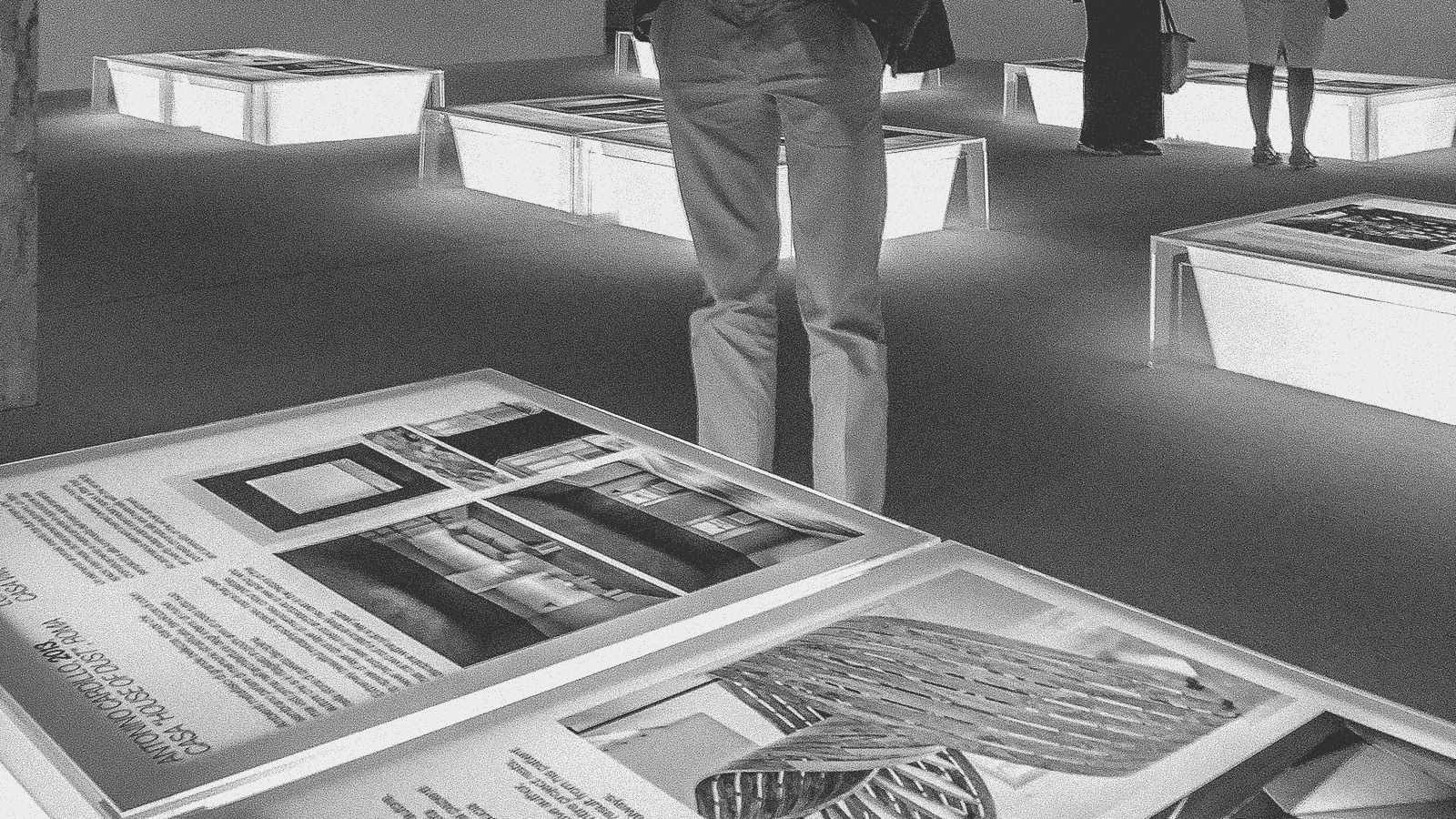 'Antonino Cardillo, 2013: casa "House of Dust", Roma', Rooms. Novel Living Concepts [exhibition], XXI Triennale, Palazzo dell'Arte, Milan, 2 Apr.–12 Sept. 2016. Photography: Cristoforo Anile
Sources
Beppe Finessi

, Italian Interiors from 1925 to the Present Day [exhibition]  , Salone del Mobile di Milano, Shanghai, Nov. 2017.

Beppe Finessi

, 'Storie di altre stanze' 

(pdf)

, in Rooms. Novel Living Concepts, exhib. cat., ed. Beppe Finessi, Marsilio, Milan, Sept. 2016, pp. 169, 283.

Beppe Finessi

, 'Antonino Cardillo, 2013: casa "House of Dust", Roma', Rooms. Novel Living Concepts [exhibition]  , XXI Triennale, Milan, Apr.–Sept. 2016.