Roman empire
Suzanne Trocmé, London, 
Architect Antonino Cardillo designs Rome's Off Club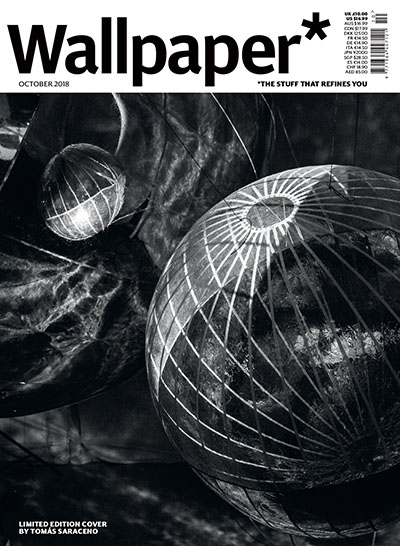 A long-time Wallpaper* collaborator, Antonino Cardillo's latest work marks a defining moment for the Sicilian architect, who is not afraid to reference numerous influences under one explicitly textured roof. Called the Off Club —⁠ ⁠not a members' club but an Asian fusion restaurant, mixology cocktail bar and lounge —⁠ ⁠the venue is owned by former Rome footballers Francesco Curcio and Matteo Di Persio, who struck gold —⁠ ⁠as well as granite —⁠ ⁠in their encouragement of Cardillo's abilities to create a cosmopolitan urban hub. The establishment is set over the two lower floors of a residential block in the city's Casal Bertone neighbourhood and was given the working title, 'Paradiso' from the old Persian "for an enclosure" —⁠ ⁠paradeyda —⁠ ⁠which has resulted in a mix of ancient and modern geometries lined with rough plaster, raw gold and glossy black surfaces —⁠ ⁠it is a safe, urban place in Cardillo's mind. The medley of reference continues, and the space is further defined by continuity consciously akin to Escher, punctuated by Kubrickian monoliths, which are the holding markers and the anchors of the space. From behind the two seven-metre long twin granite 'altars', bartender Patrizio Boschetto serves Japanese-inspired cocktails with ingredients such as yuzu rice syrup, sake and nikka vodka, while downstairs, the restaurant, which is anchored by contrasting elongated copper arches —⁠ ⁠that reference Byzantine icons —⁠ ⁠is helmed by chef Dario Tasca who doles out dishes like the black cod marinated with coconut milk, kefir and turmeric and served with enoki mushrooms and crispy skin.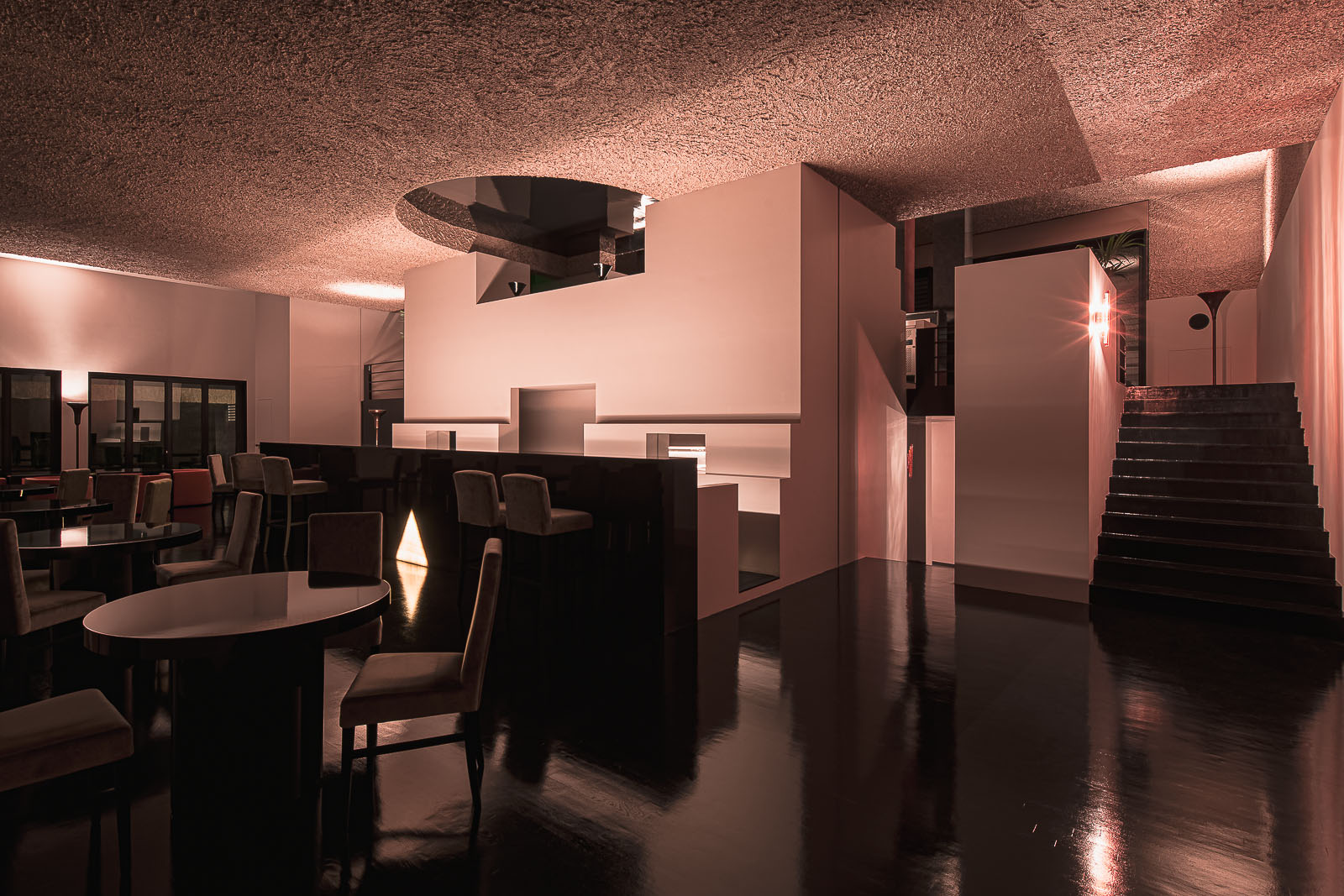 Antonino Cardillo, Off Club, Rome, 2018. Photography: Antonino Cardillo
Source
Suzanne Trocmé

, 'Departure info: Roman empire. Off Club, Rome' 

(pdf)

, Wallpaper*, no. 235, eic. Tony Chambers, London, Sept. 2018, p. 288. 'Off Club —⁠ ⁠Rome, Italy' , wallpaper.com, London, 17 Sept. 2018. {tags: rome, suzanne trocme}