Max's House in a Small Lake
Antonino Cardillo, Nimes, 
The fourth architecture project of the Seven House for No One series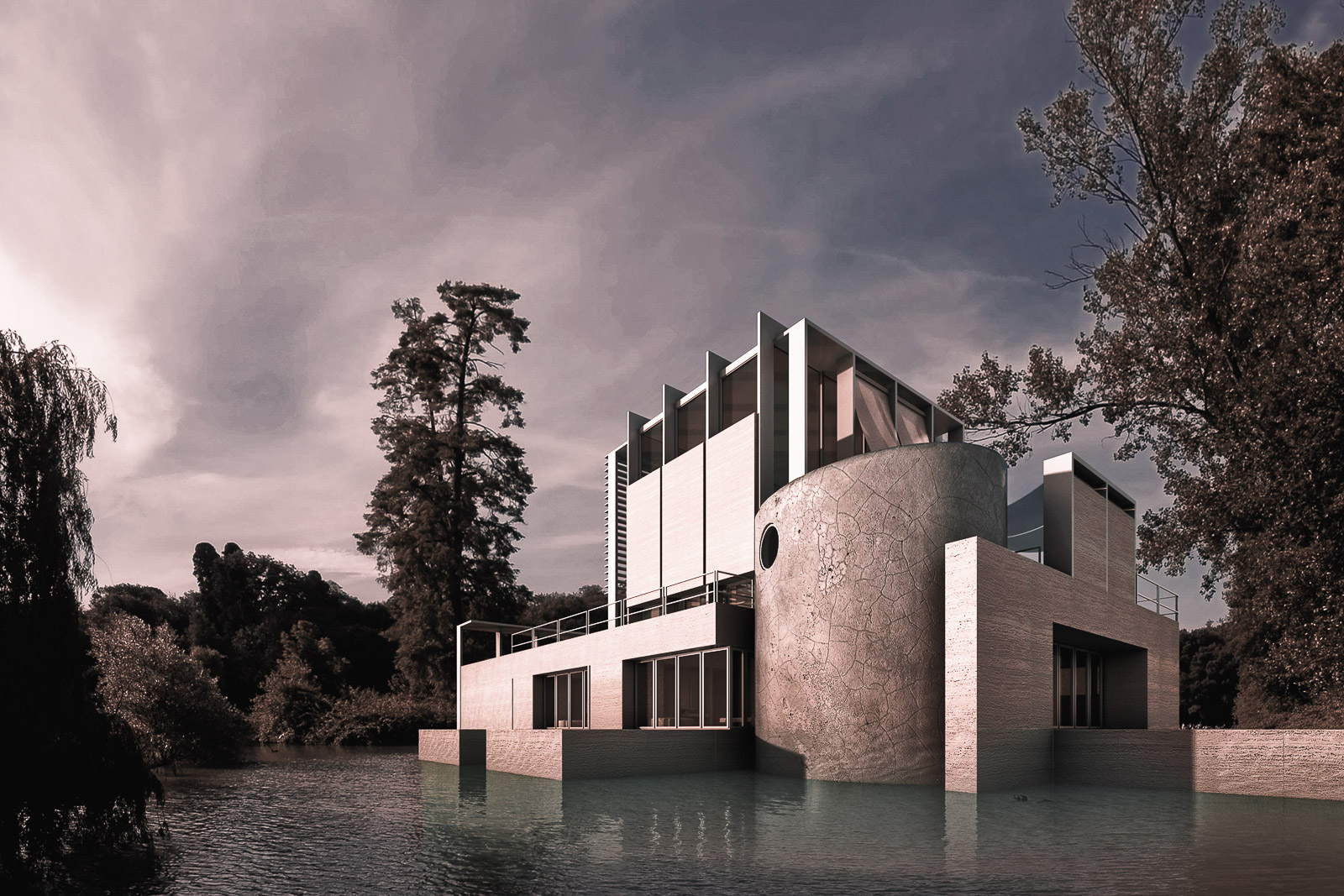 Research, often, is a path orientated by incoherent choices, and yet the willingness to be permeated by the unexpected often reveals new keys to the comprehension of reality, which, being by its very nature constructed from a geography and from a relatively infinite time, is unstable and insecure. Our present is just one of the possible outcomes of reality and its progressive fulfilment in history is perhaps casual. Every day of every life passed could have been different. Those thoughts stimulated the ideation of Max's house in a small lake. The house looks like the transfiguration of a boat set against the wooded banks of a little lake in the countryside of Nimes, in the south of France: a human landing stage on the edge of a natural border. The building is made up of two entities contrasting over two levels: a compact basement in travertine comprises the hall and bedroom on whose terrace is set a high, luminous living room, articulated by a slender white metal structure. This at the same time designs the partito of the windows. The landscape, from within, is thus broken up into quadrants and undergoes an analytical process of reconstruction. The arrangement of the metallic elements, then, regulates the sunlight: a brise-soleil screens it at midday, while deep containing walls, covered in teak and suspended a metre off the floor, partially occlude the morning and afternoon light. Outside, to the south, the living area extends its planks so as to lap the pool. Beyond the mirror of water, in an ambiguous and inaccessible place, a portico measures the landscape. To the north of the glass room, a textile parabola, stretched between the two edges of the building, shades the external dining area. Lastly, the eccentric collocation of a tower for the stairs determines oblique perceptions of the internal space.
worldarchitecturenews.com  , London, 29 Sept. 2008.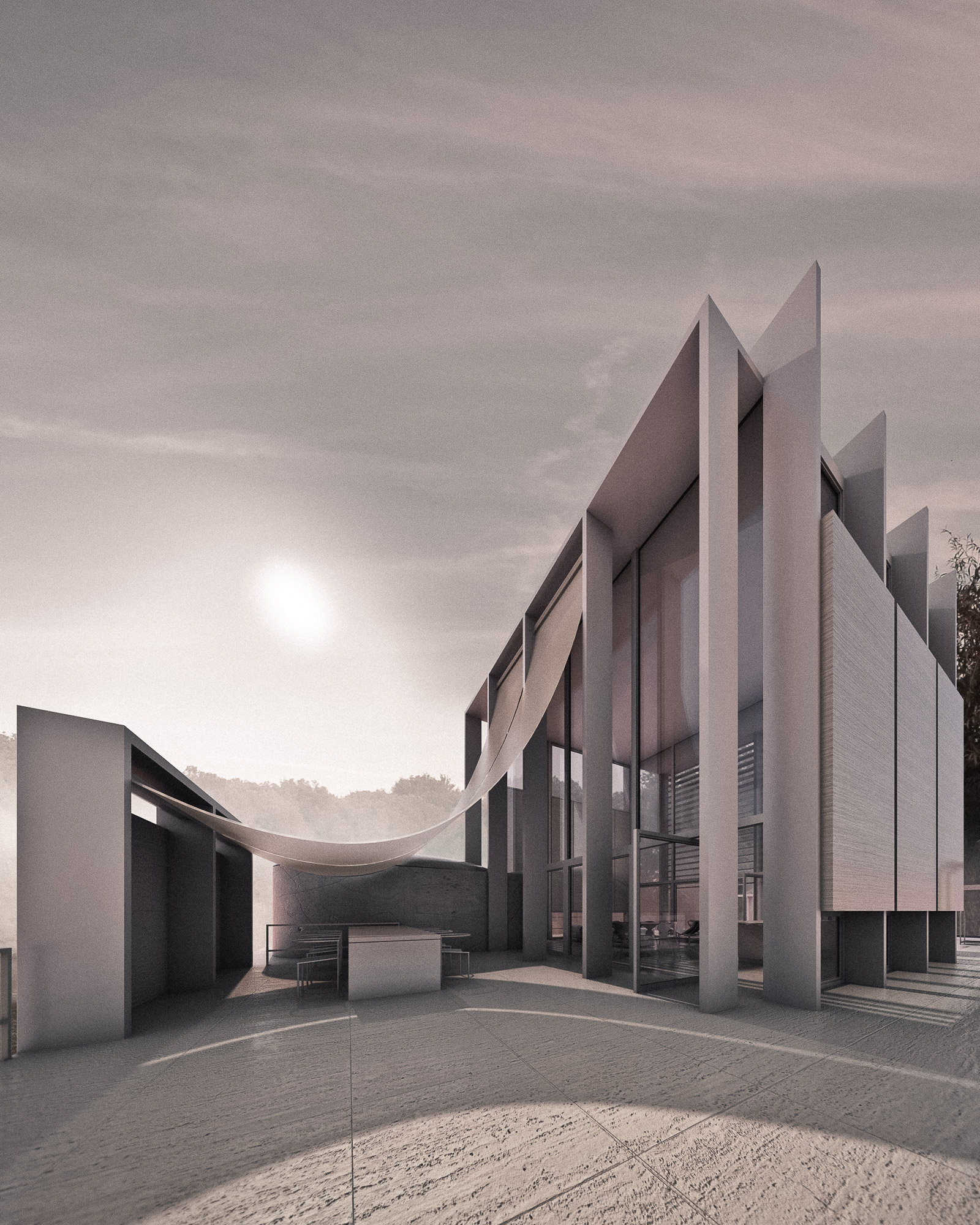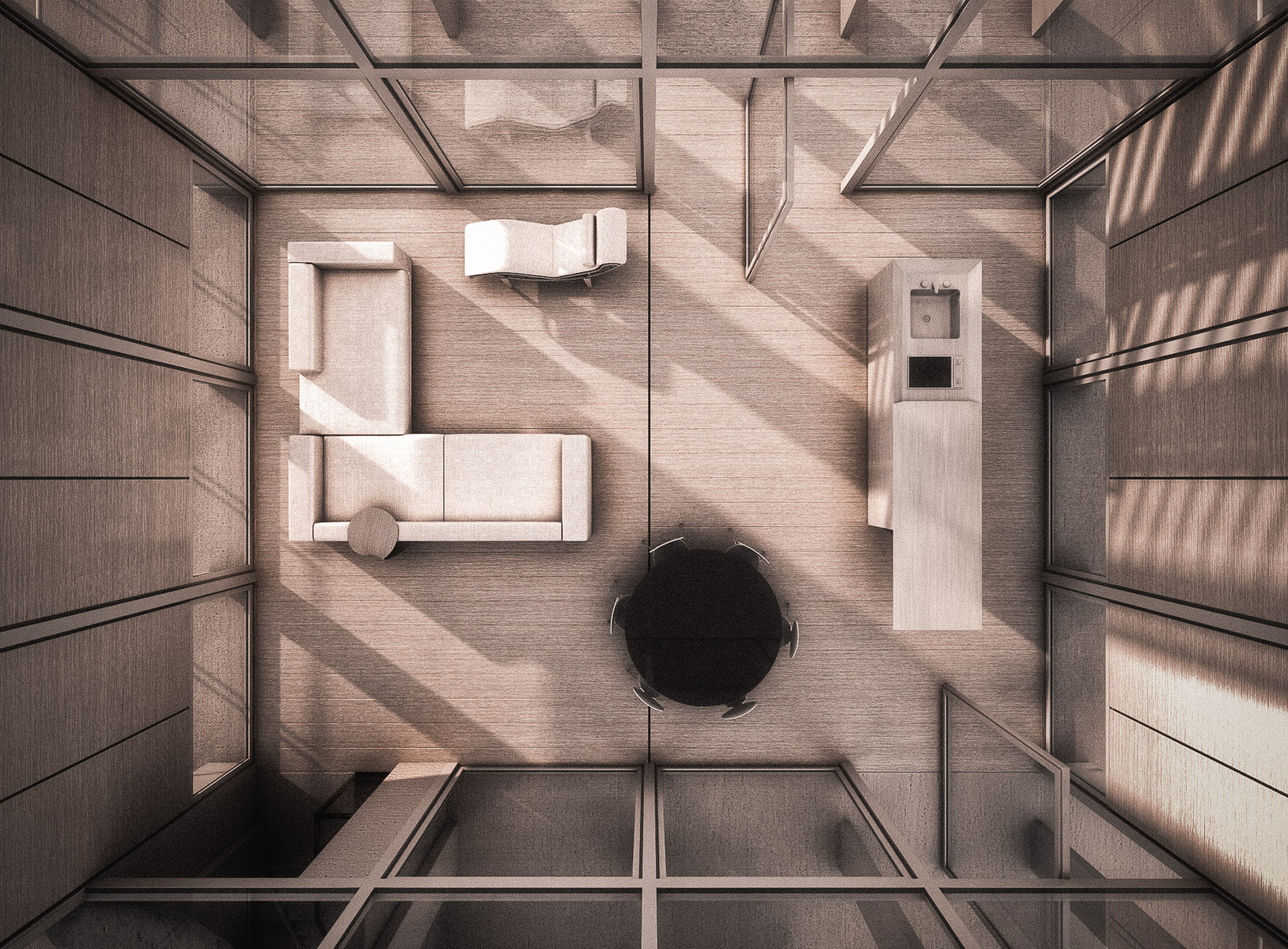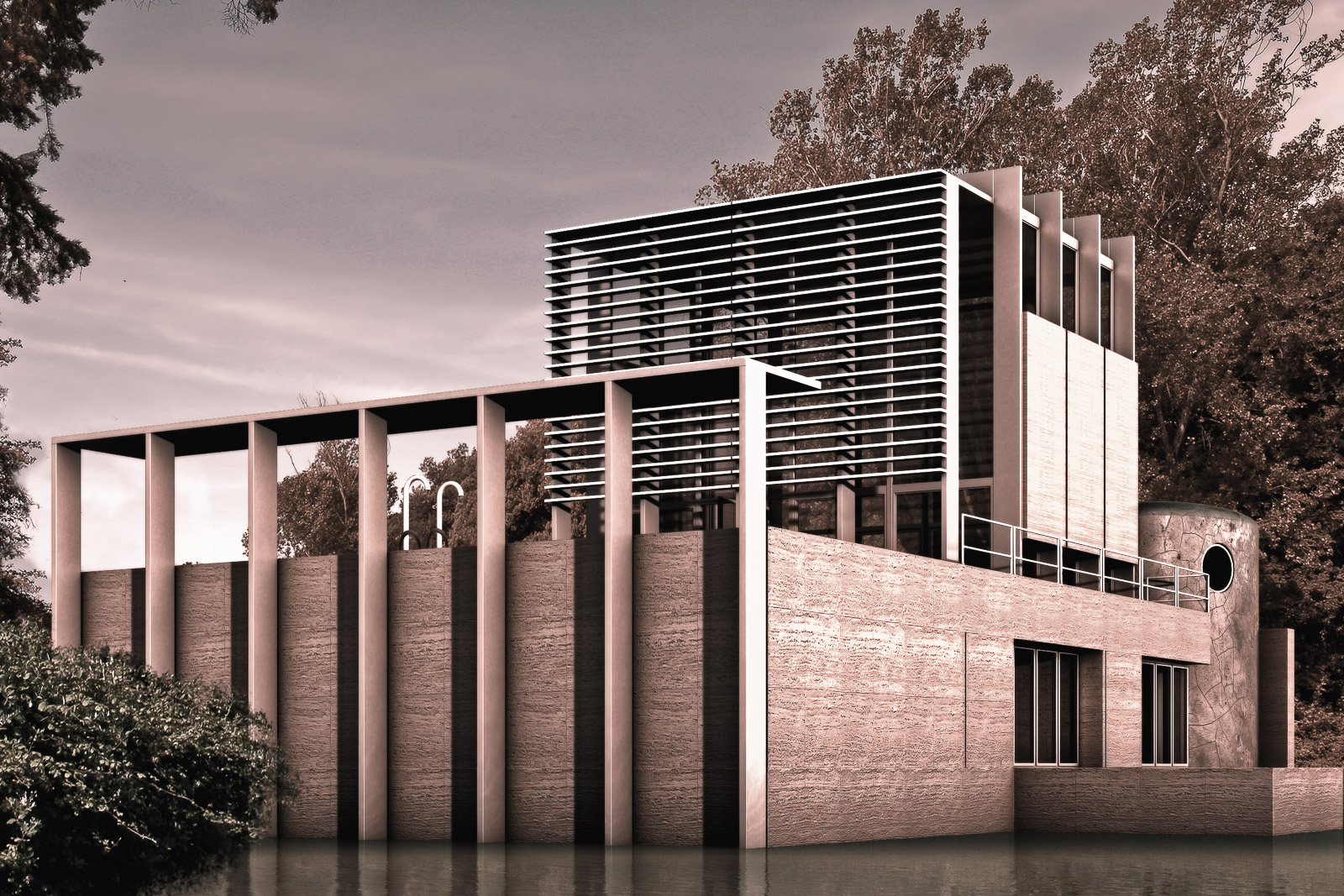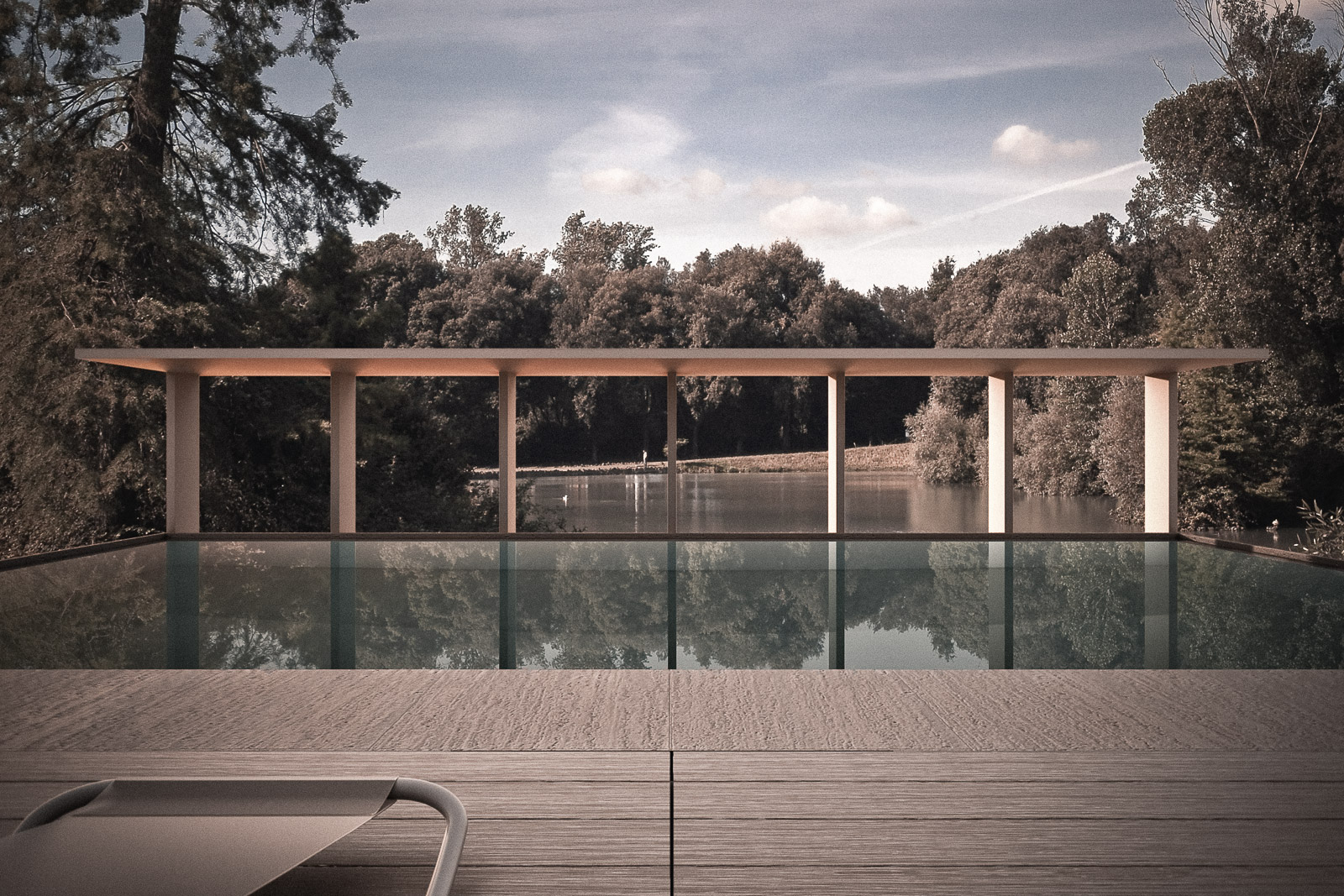 Data
Time: May‑July 2008
Place: Nimes, France
Area: 290 m² (two storeys)
Typology: detached house
Credit
Architecture design: Antonino Cardillo
Translation: Charles Searson