Arcade
Antonino Cardillo, Milan, 
Project for a shop on Corso XXII Marzo in form of miniature palace with blue background, white marble and perspectives of arches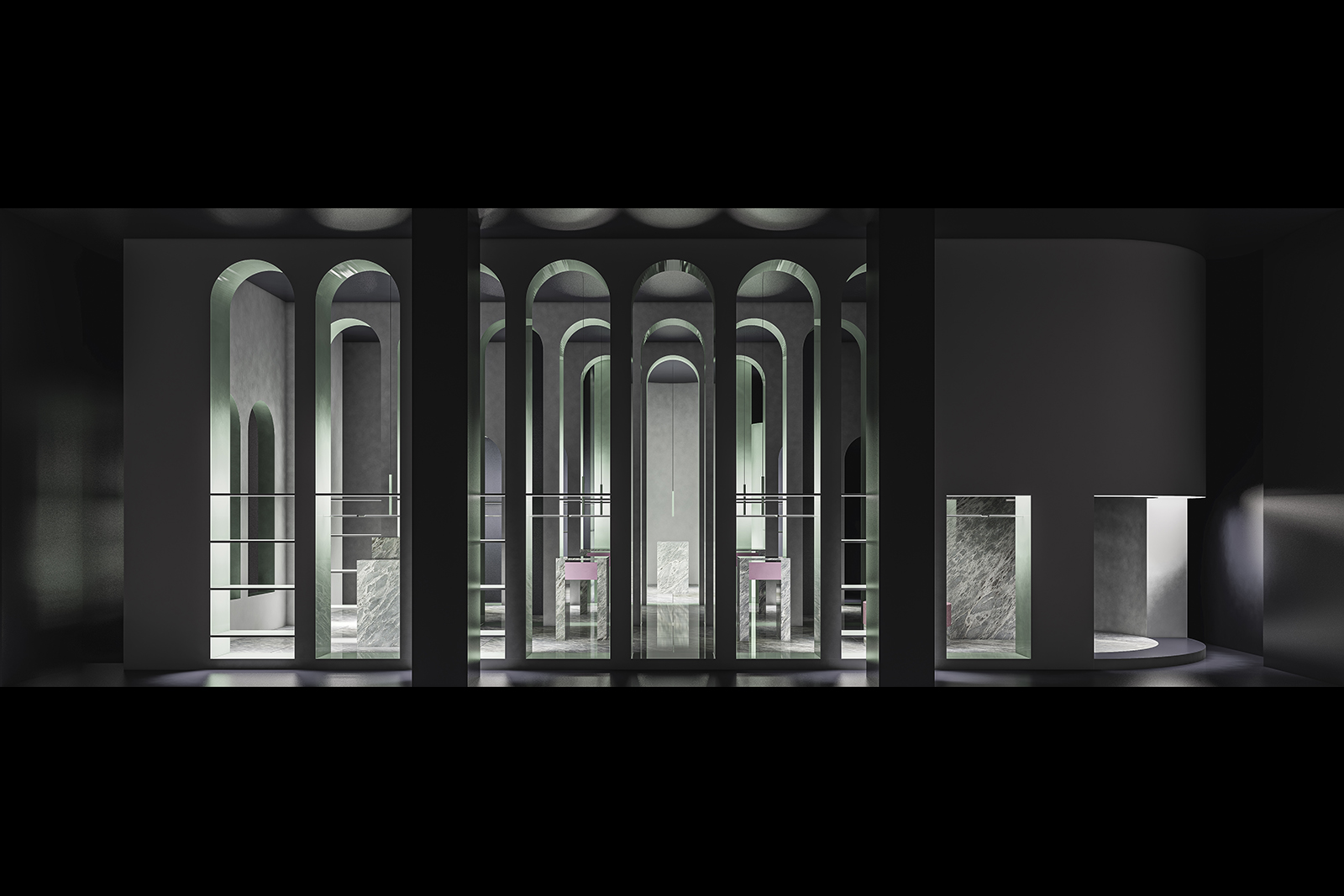 The Arcade store appears to the visitor almost as an enchanted palace set in a rationalist building. As in the Stables of Meknes or the Mosque of Cordoba, a succession of arches defines a perspective. The arch, icon of protection, in its slender variant, codified by 13th century Italian painting and often cited by De Chirico, rediscovers in this work its value of connection and separation of parts. A delicate balancing of pearlescent greys, mauve greens, intense magenta, crystalline marbles, real and false as a toy, and a flat blue painted throughout the structure, form the palette of the scene.
worldarchitecturenews.com , London, 16 Jan. 2013.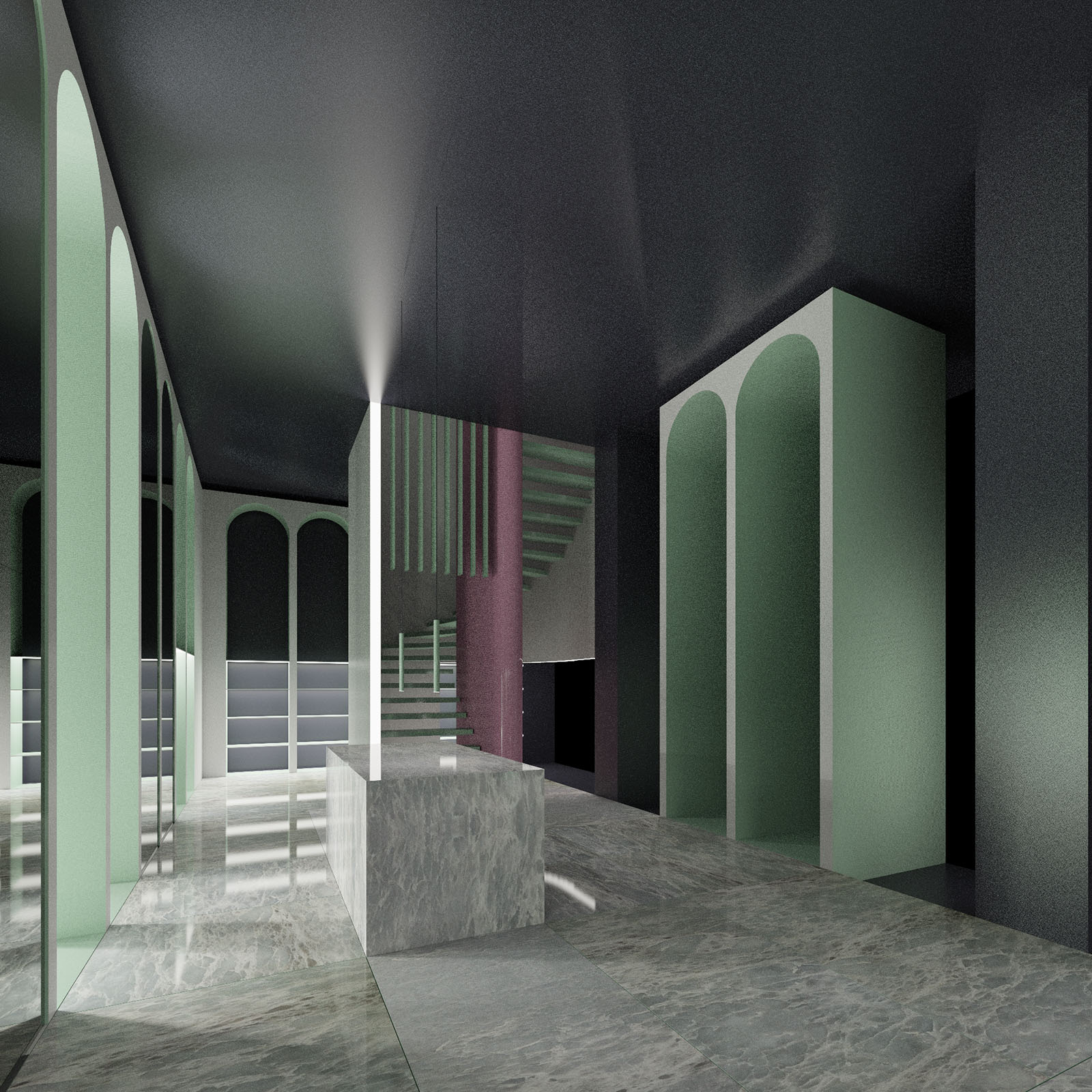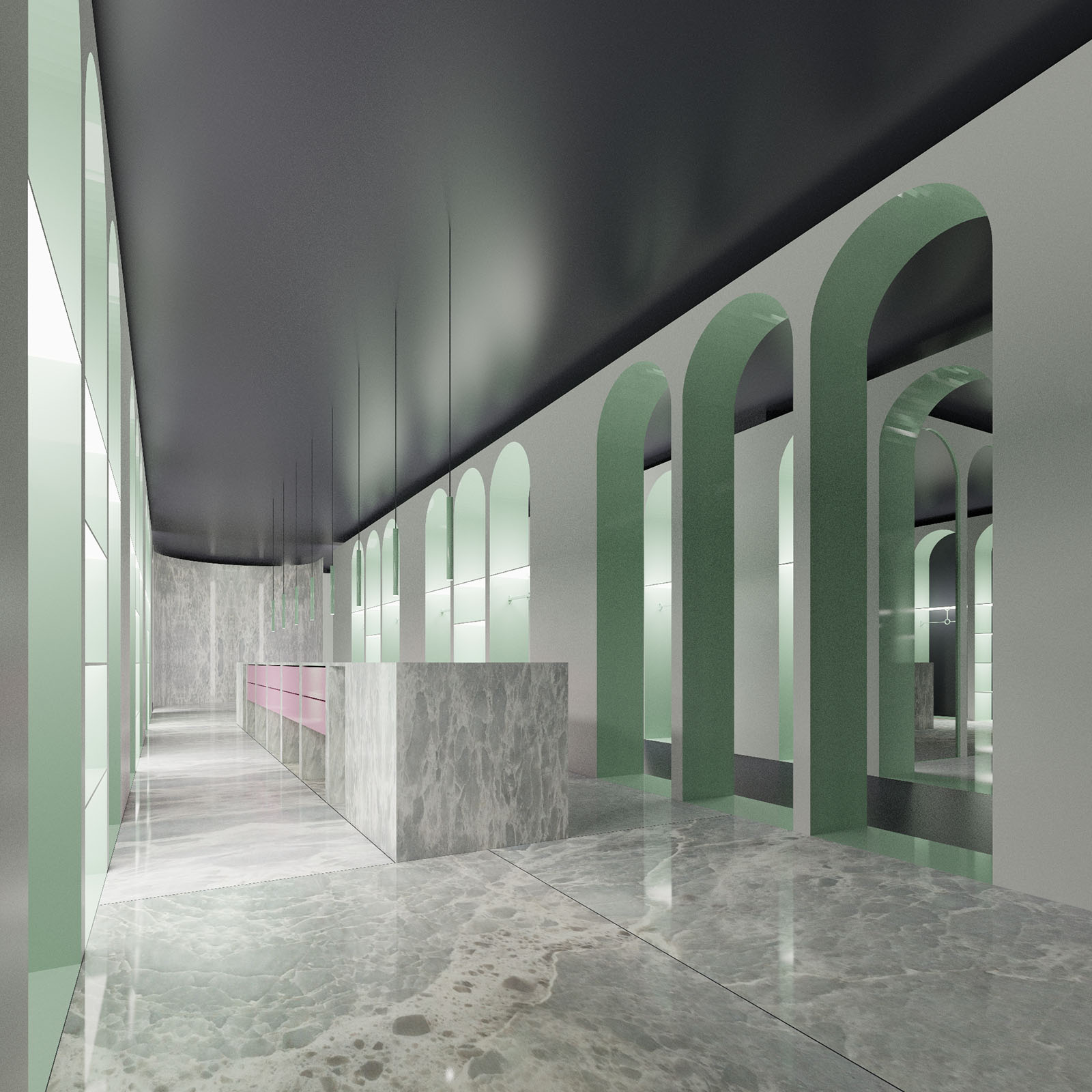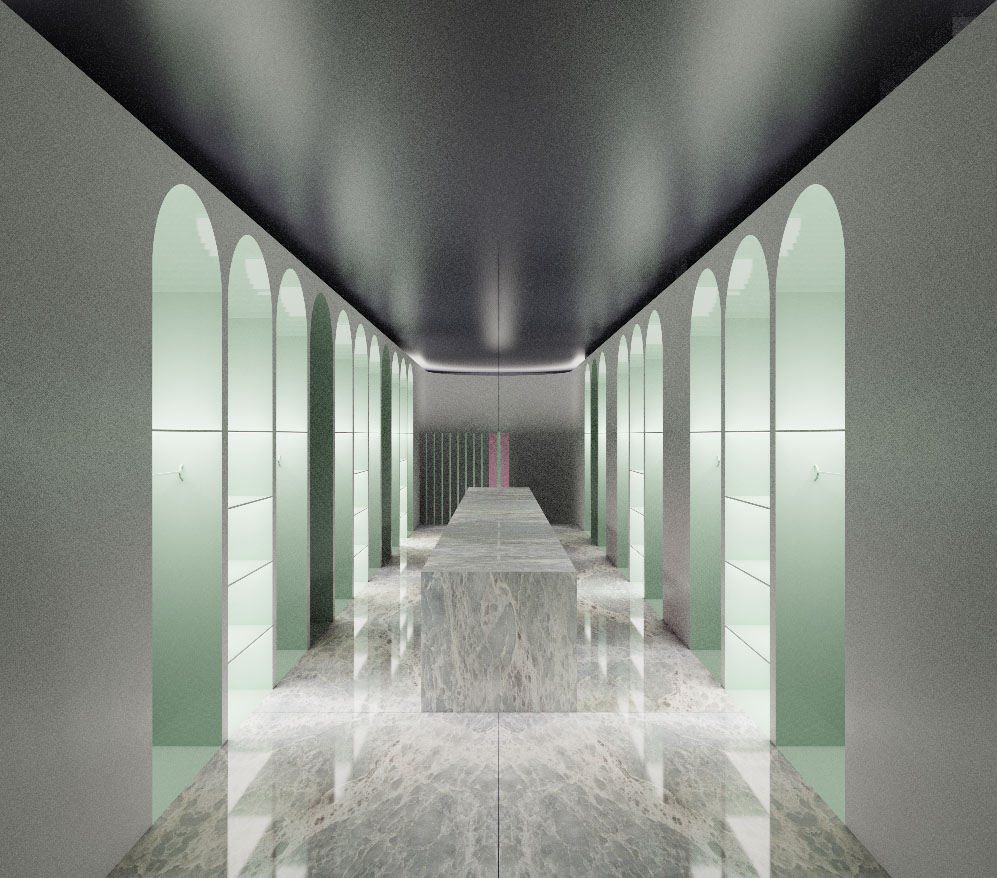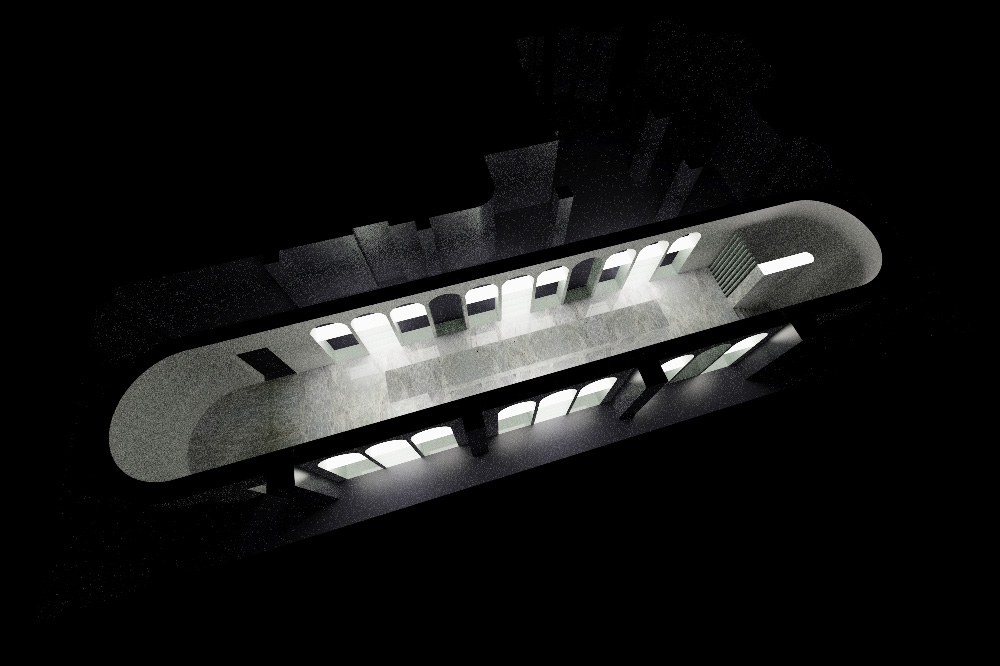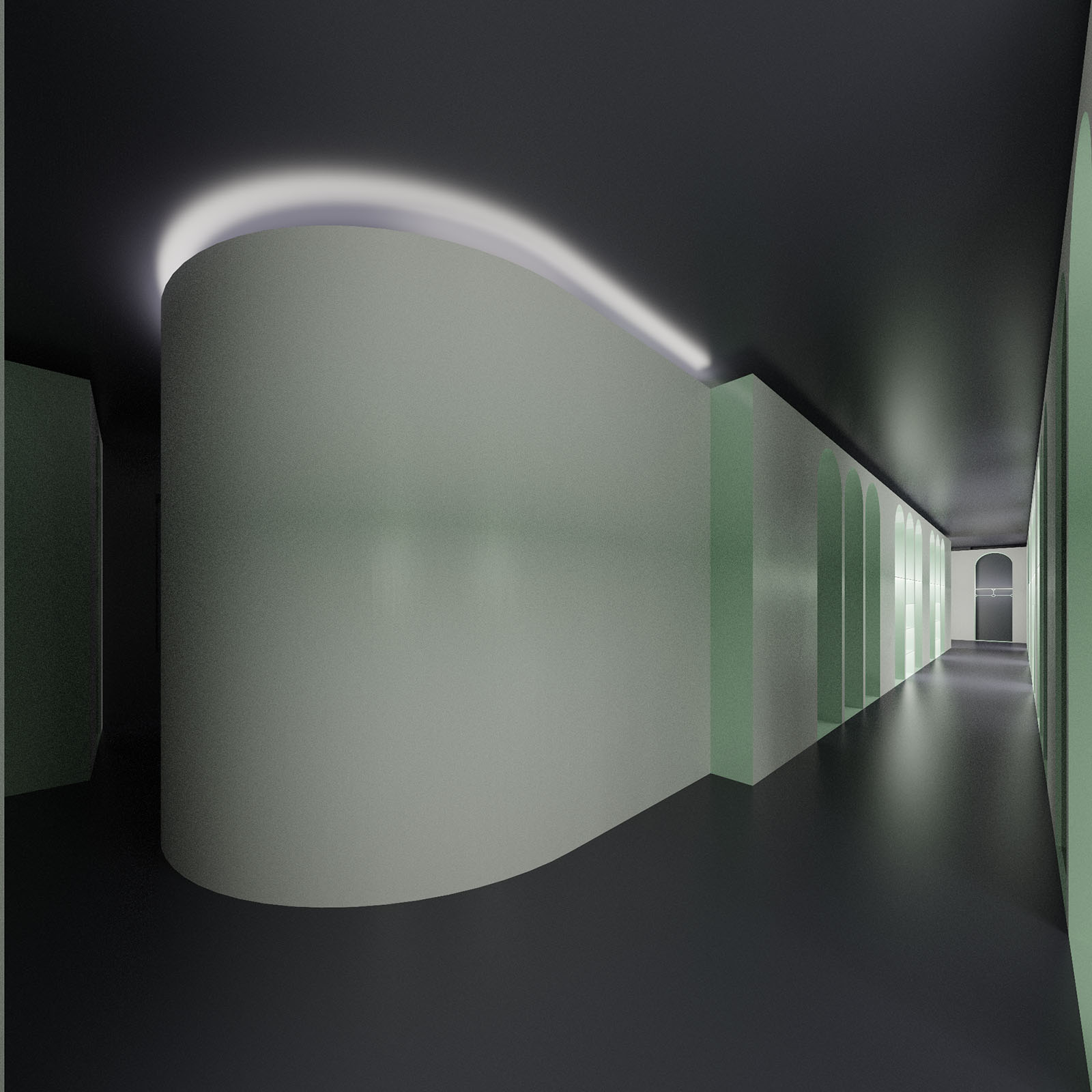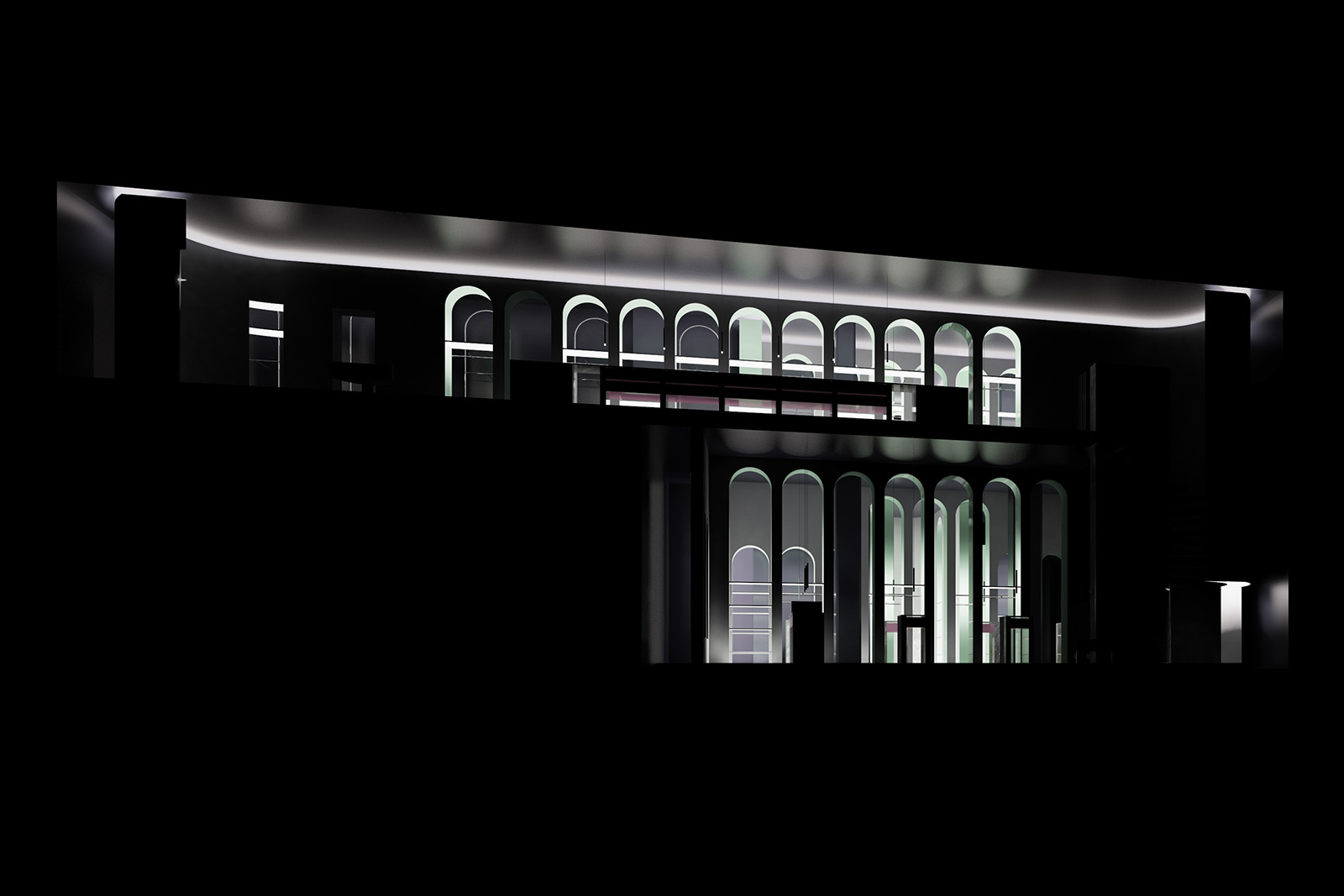 Data
Time: Apr.–May 2012
Place: Corso XXII Marzo, 4, Milan, Italy
Area: 450 m² (two storeys)
Typology: shop
Credits
Architecture and furniture design: Antonino Cardillo
Client: confidential
Translation: Charles Searson
Thanks to Antonio Sechi