Inside/Out lecture series
London,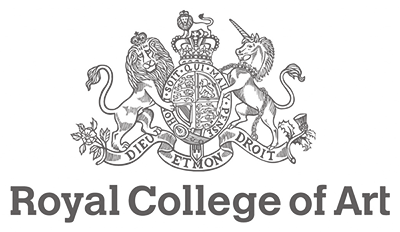 Royal College of Art, School of Architecture
Press release
By Yara Boulos and Riccardo Rizzetto
Inside/Out is a series of lectures curated and organised by the student reps in Interior Design. Each year students choose and arrange for the speakers, practices, thinkers, writers, artists and designers they want to see.
2019–2012 Archive
2019
25 November: We Made That
18 November: Turner Works
11 November: AOC Architecture
28 October: Hawkins\Brown
7 October: Michael Marriott
21 May: Andrea Santamarina
2 April: Harry Nuriev
26 March: India Mahdavi
12 March: Robert Storey
28 February: Flores y Prats
19 February: Casson Mann
12 February: Katherine Skellon
5 February: Martin Ebert
22 January: Antonino Cardillo
2018
11 December: Tyen Masten
27 November: Steve Jensen
20 November: Graeme Brooker
21 November: Melhem Sfeir
6 February: Dorothée Meilichzon
13 February: Hikaru Nissanke
20 February: Charles Kaisin
27 February: Max Kahlen
6 March: Jenny Jones
13 March: Tom Dixon
2015
4 February: Ben Kelly
21 January: Christophe Egret
28 January: Alannah Weston
2014
17 December: Deyan Sudjic OBE
10 December: Roberto Feo
3 December: Matali Crasset
19 November: Andrew Stevens
20 March: Dinah Casson
30 January: Mark Dytham MBE
23 January: Marcus Fairs
2013
28 November: Ben van Berkel
21 November: Jamie Fobert
7 November: William Russell
16 October: Annabelle Selldorf
9 May: Penny Sparke
28 February: Richard Rogers
21 February: Edward Jones CBE
7 February: Petra Blaisse
2012
29 November: Jason Bruges
8 November: Ab Rogers
The making of Rome's Off Club
By Antonino Cardillo
Vision. The intuitive function
From the psychical subject to the physical object
Construction. Language as the "House of Being"
Toward an etymology of architectural words
Individuation. The afterward detection
The temple in the sacred precinct
In his design for the Off Club, Cardillo continues the investigation of archetypes (primordial images) that he began with his design for the House of Dust:
Archetypes, so far as we can observe and experience them at all, manifest themselves only through their ability to organise images and ideas, and this is always an unconscious process which cannot be detected until afterwards.⁠[1]
Note
Carl Gustav Jung

, 'On the Nature of the Psyche', in Collected Works, vol. 8, 1947/1954, p. 231.
Venue
Poster
Source
Anonymous

, 'Inside/Out: lecture series', in Proximities: Inhabitations: Identities: Interior Design RCA 2018-19, ed. Graeme Brooker, Royal College of Art, London, 2020, p. 8.

Antonino Cardillo

, 'Antonino Cardillo: the making of Rome's Off Club', paper presented to the Inside/Out, ed. Yara Boulos and Riccardo Rizzetto, Royal College of Art, London, 22 Jan. 2019.