A world of wonder
Beirut,
Article
Touch Decor 13
House of Convexities
By Ramia Habchy
Sensual shapes and mysterious curves and corners make up this two level spectacular House of Convexities created by genius architect Antonino Cardillo set in Barcelona, Spain. Natural hues and earthy rhythms combine to present a voluptuously round and delicious atmosphere that provokes delight and awe where ever one's vision may fall.
The play of light within the convex walls of this house create a romantic aura that envelopes visitors and transports them into a world of wonder at the inspired superiority that made this beautifully shaped structure possible. For those who are yet to meet him, Architect Antonino Cardillo is a man with a superb aptitude in transforming his knowledge and experience into fantastic monuments, breath-taking symbols of his Italian roots and innate skills.
He trained for five years with professor Iolanda Lima and contributed to her various scientific publications about the history of architecture at the University of Palermo. Between 2003 and 2004 he worked at the Nonis Maggiore practice in Milan and the Manfredi Nicoletti practice in Rome. Since 2004 he has had an architectural practice based in Rome working in the fields of architecture, interior design, urban design and landscape architecture.
He has written for the UK Blueprint magazine and has contributed several articles to the Alitalia airline magazine. He has worked with the laboratory of interior design directed by Cesare Casati, professor at the Rome Faculty of Architecture Valle Giulia. Its works have been selected for the International Exhibition Dialog 08 in St Petersburg. Most of his designs are published in several international magazines.
The House of Convexities which we have the pleasure of portraying on our pages, is one of his most recent projects, completed in May 2008, and expanding over an area exceeding 300 square meters of graceful space designed and shaped into an eye-pleasing structure. Slanting roofs and marble floors bring luxury to the beauty of this architectural masterpiece.
Geometrically shaped floor-to-ceiling windows allow for the playful entry of the Spanish sun. Minimalistic furnishings leave the gracious space free of clutter and allow for maximum enjoyment of the pure architecture. Embedded cabinets and wall decoration add character to the solid slanting walls that mimic the exterior of the house.
Shaped with style and architectural finesse, the exterior resembles the lay of the land in its clever merging with its surroundings. Designed to complement and enhance the beauty of its environment, the House of Convexities is a tribute to Italian expertise amidst Spanish settings.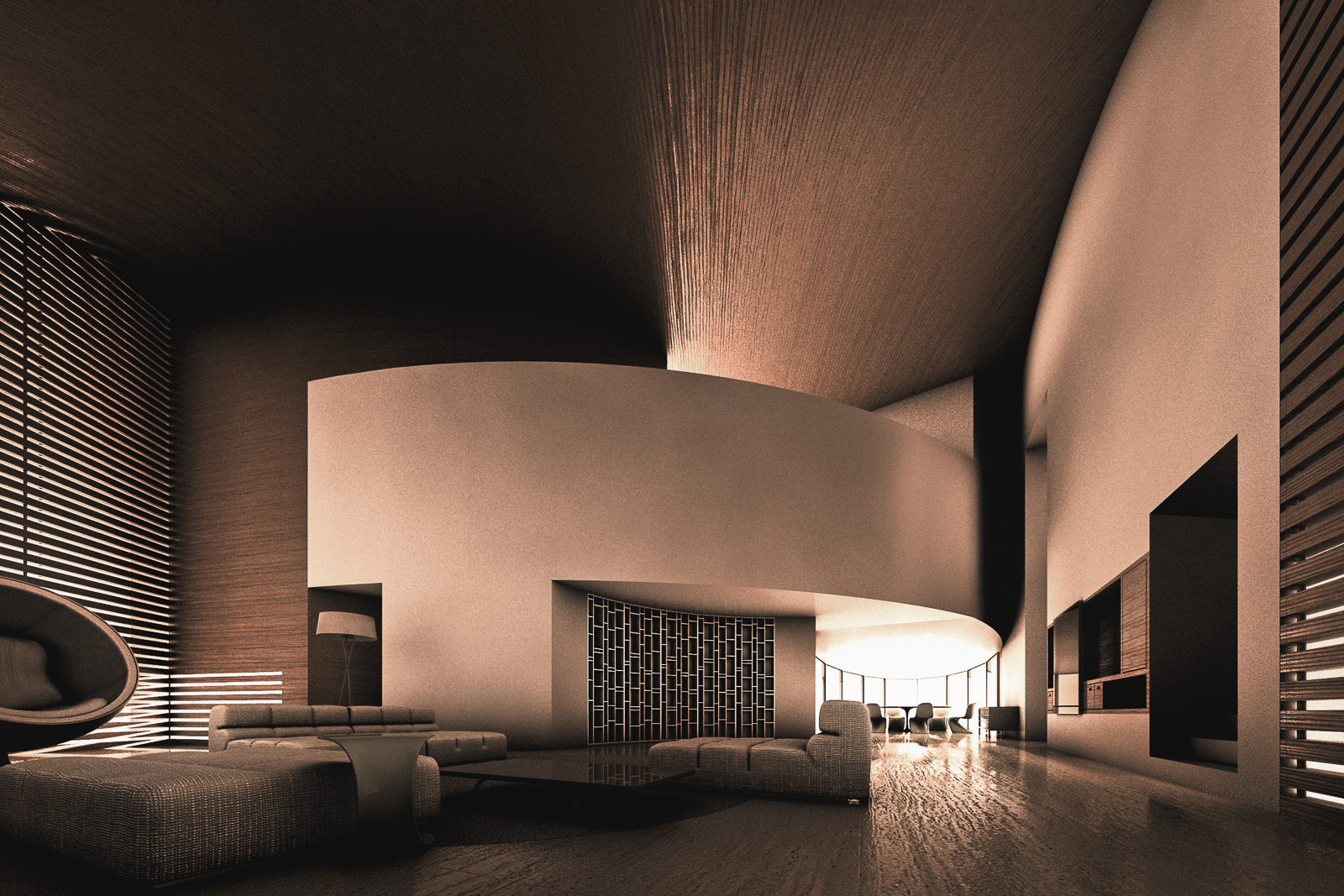 Antonino Cardillo, House of Convexities, Barcelona, 2008.