The architect of a generation
Promostyl, Paris, 
Successful architect, Antonino Cardillo has confirmed his place in contemporary design history with, among other things, a series of avant-garde aesthetic projects
Antonino Cardillo was born in May 1975 in the Sicilian town of Eryx. After a decisive meeting with Maria Antonietta Castagna, the young Italian decided to study architecture in Palermo under the direction of Antonietta Iolanda Lima, with whom he maintains a profound academic relationship. After graduating in 2002, he began collaborating with Pietro Maltese, resulting in the famous Dualistic House, an ultra-contemporary structure. Their work was hailed by World Architecture News and the Expa Gallery.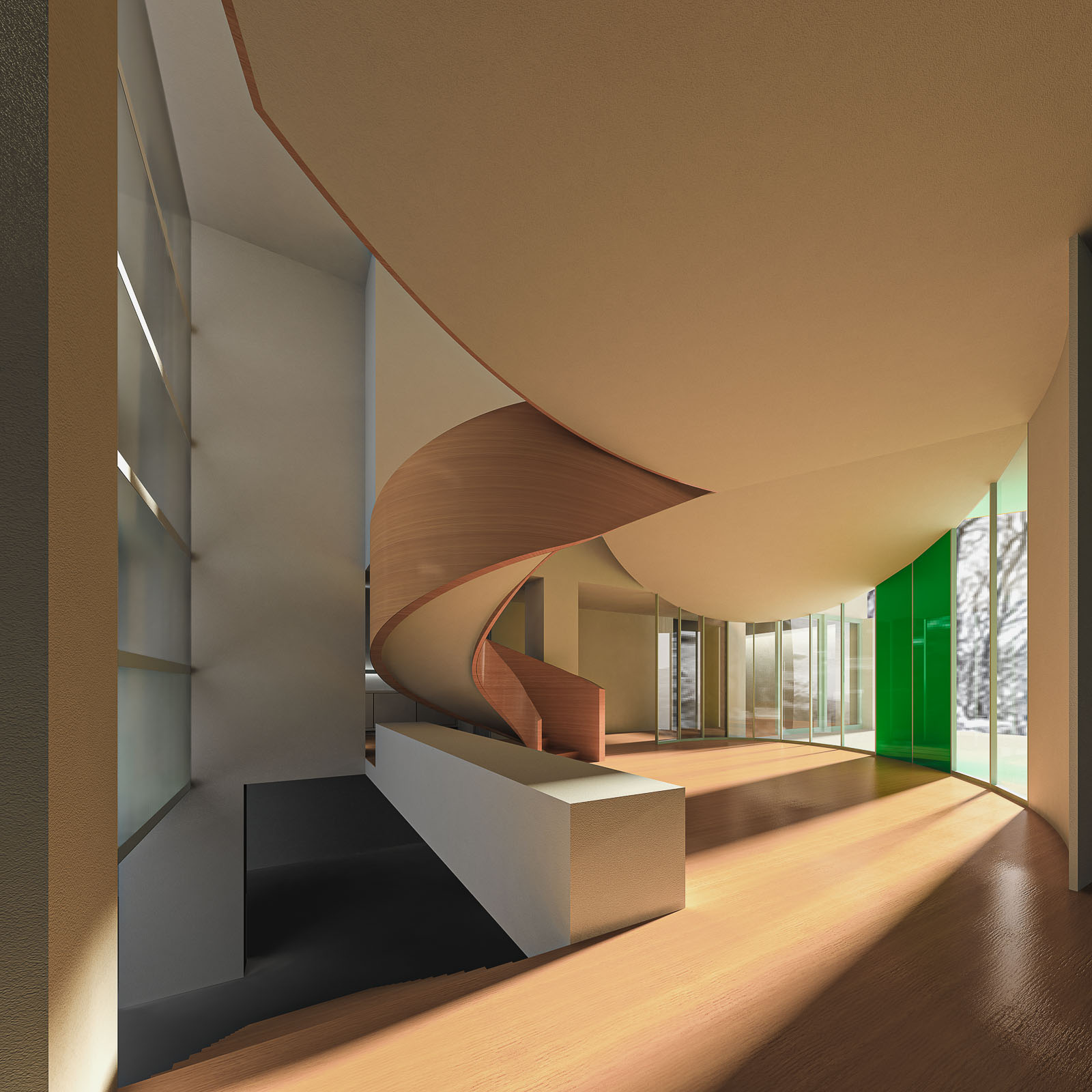 Antonino Cardillo, Dualistic Space House, Erice, 2003.
The revelation of the Houses for No One
In 2007, he developed a series of outstanding conceptual home projects, the Houses for No One, some of which, including the Ellipse 1501 and the Vaulted House, became the focus of critical debates as far-reaching as Sydney, Mumbai and Milan. In 2009, Antonino Cardillo was named one of the year's thirty best architects by Wallpaper* magazine. An international success, he became known within his profession as a creator of new architectural trends, quickly leading to multiple collaborations.
Coffee shop design (the Postmodern Cafe in London), luxury flagship stores (the Sergio Rossi boutique in Milan), unique art galleries (Mondrian Suite gallery in Rome): the Cardillo style knows how to seduce. His avant-garde conception of modern architecture is reflected in his reintroduction of primitive elements (vaults, caves, arches) and use of polychrome in modern structures, creating harmonious and meaningful anachronisms.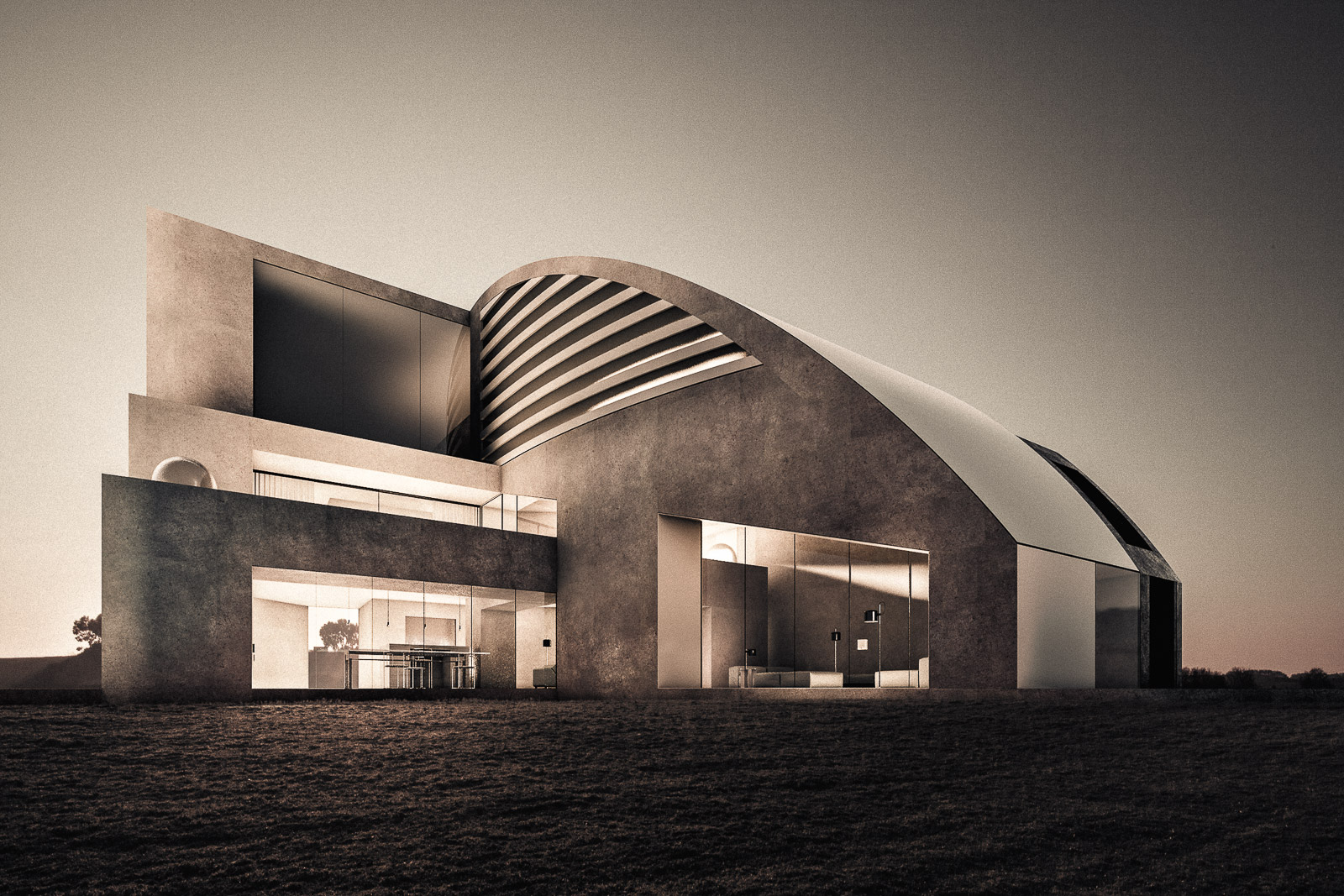 Antonino Cardillo, Purple House, Pembrokeshire, 2011.
The consecration of the House of Dust
In 2012, at the request of Massimiliano Beffa, his former partner, Antonino Cardillo revisited his Rome apartment and designed the House of Dust, a jewel of contemporary architecture that captured the attention of his entire profession, as evidenced by the many articles published on his work by Dezeen, Architects' Journal Specification and even The Journal of Architecture.
Inspired by primitive caves, the Renaissance and the façades of Via Veneto, The House of Dust became the subject of conferences, a short film and even a poem. An unprecedented spotlight that has earmarked this Sicilian for a dazzling career, Cardillo's work has already been exhibited many times, including at Sir John Soane's Museum, the Deutsches Architekturmuseum and the Milan Triennale.
Antonino Cardillo, House of Dust, Rome, 2013. Photography: Antonino Cardillo