Saturday selects (2018)
Monica Khemsurov, New York, 
Antonino Cardillo's Off Club project part of the Sight Unseen weekly Saturday recap to share with you our favorite links, discovered, exhibitions, and more from the past seven days
Sight Unseen
Off Club
This summer I did a road trip around Sicily, and at the last minute, my friend and I decided to skip our stop in steamy, crowded Palermo and head straight to the beach. Shortly thereafter, I spotted this post on the Instagram of Okolo founder Adam Štěch, of a post office designed by Angiolo Mazzoni in 1930s in the so-called 'fascist futurist' style, and the fomo was so, so real. Speaking of, the Sicilian architect Antonino Cardillo just unveiled his latest masterpiece, the Off Club in Rome, referred to as 'Paradiso' by Cardillo himself. He also refers to it as "a walled garden of golden shadows and black mirrors", featuring slabs of polished black granite, slick floors, copper archways, and the textured walls and ceilings that recur throughout his work.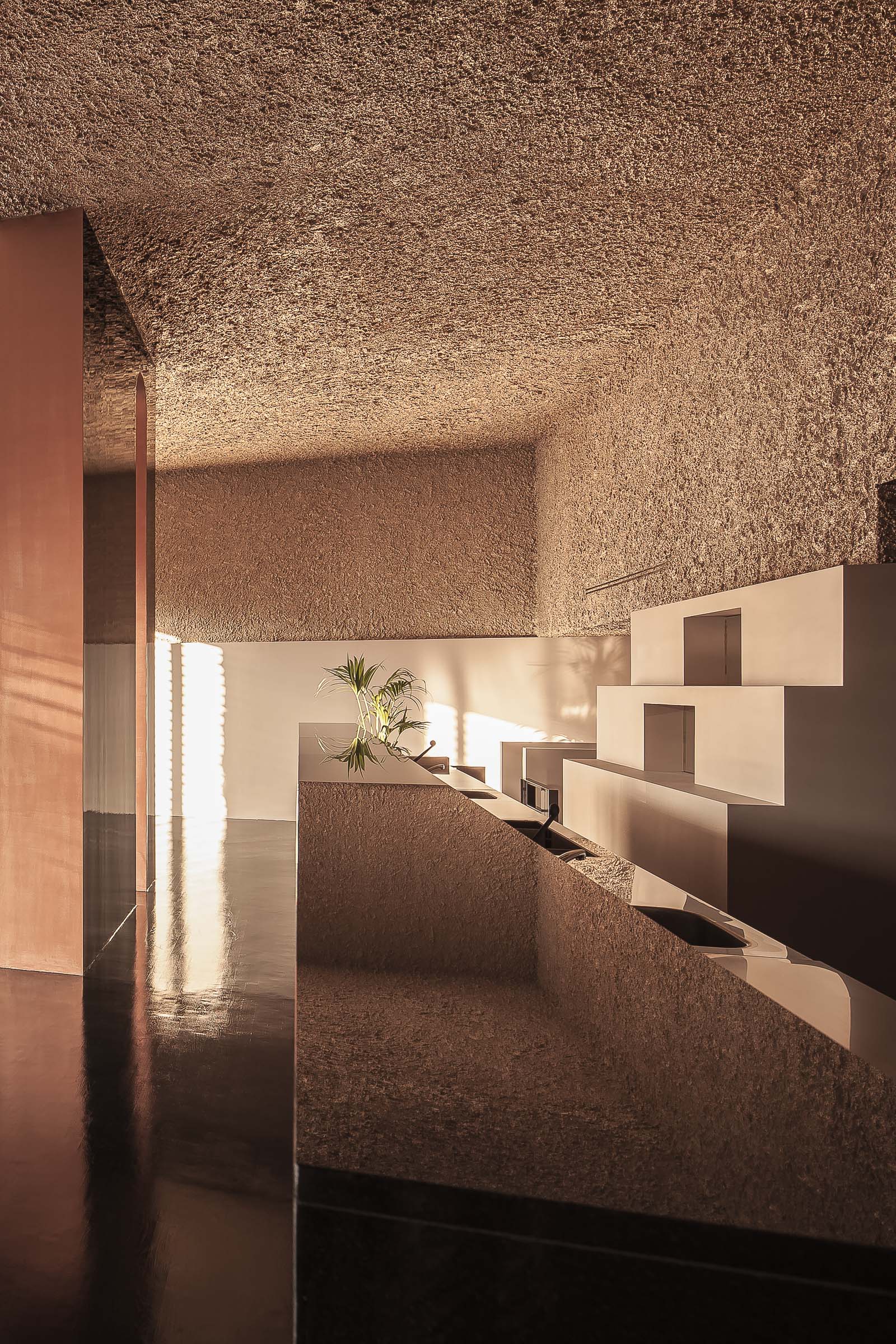 Antonino Cardillo, Off Club, Rome, 2018. Photography: Antonino Cardillo